---
News
Feb 16, 2023
Weekly Bulletin
St John the Apostle Parish
A Missionary of the Sacred Heart Parish
Celebrating 50 Years 
Fourth Sunday in Ordinary Time                    Year A
29 January 2023                                            #10.23
 _________________________________________
REFLECTION 
_________________________________________
The Beatitudes - A Call to Discipleship
Following Jesus and continuing his mission is about shaping a world where the rich and the poor change places, where the last are made first.  
Christian discipleship is not preparation for the hereafter. It is the commitment to live now as if the Reign of God had already come – so that it may. Discipleship is not based on private piety and a passive withdrawn attitude towards the world. Discipleship confounds right reason and good sense with right relationships and good heart. It pits the holy against the human. It pits the heart of Christ against the heartlessness of an eminently sensible world.  
The disciple of Christ looks for a new world order based on right relationships, on justice, and on love. In a world that builds social relationships on personal gain, personal life on acquisition, and the civic order on charity without social change – discipleship invites tension. "Following Jesus" leads always and everywhere to places where a person would not go, to moments of integrity we would rather do without.  It is not doing what Jesus did; it is seeking what Jesus sought.  
Discipleship, we know from the life of the Christ whom we follow, is not membership in a social club called a church. Discipleship is not an intellectual exercise of assent to a body of doctrine, Discipleship is an attitude of mind, a quality of soul, a way of living that is not political, but which has serious political implications, that change things because it simply cannot ignore things as they are, things that defy the will of God for humanity.  
Discipleship stands bare naked in the middle of the world's marketplace and, in the name of Jesus, cries aloud all the cries of the world until someone, somewhere hears and responds to the poorest of the poor, the lowest of the low, the most outcast of the rejected. The gospels tell us that anything less is bogus discipleship. Christianity is not personal piety it is human community, and discipleship is its voice.  
Taken from: Awakenings, by Joan Chittister 
_________________________________________ 
Heart Spirituality
_________________________________________
 Mary - Queen of Apostles  
God hungers and thirst to give himself and he does this especially by grace. Mary's greatest need and deepest desire is to assist God's outpouring of himself, by communicating grace. God is an infinitely abundant spring desiring only to pour out its water. Mary is a blessed channel, desiring only to further this outpouring; and she wants this out of love for us. Human beings are made to live the life of God; and so throughout our whole being there is this hunger for God that God alone can satisfy. And so, what a need in Mary to give God to us and to give us to God!
This explains why she is the Queen of apostles. After God, she is to the utmost of her being living love, living zeal.
Jules Chevalier msc, Our Lady of the Sacred Heart, p 173ƒ. Issoudun 1856

  May the Sacred Heart of Jesus be everywhere loved……….forever!
________________________________________
---
Stewardship
________________________________________ 
Living God-centred lives
Today's Gospel passage tells us how we are to live our lives, the attitudes we are to have. In His Sermon on the Mount Jesus gives a more accurate perspective of who He is. 
Living God-centred lives is at the very core of stewardship. Being a disciple of Christ translates into being a steward of our many gifts and blessings. Some scholars believe that Jesus may have given this sermon often during His ministry. Those who followed Jesus and became the earliest Christians, the first members of the Church, were fond of quoting and referring to what the Lord said on this occasion. As stated, Jesus provides us with the secret of living a good life. If we rely on Him and follow Him, we will be blessed.
_________________________________________
NOTICES
_________________________________________
PARISH SCHOOL OF RELIGION
Enrolments for the Parish School of Religion will take place on
this Sunday - 29 January before and after the 10:00am Mass.

The Feast of the Presentation of the Lord 
2 February 2023 
Blessing of Candles
You are invited to bring your prayer candle and before mass place it on the table in front of the altar. Please collect your blessed candle at the conclusion of mass.

Contemplative Prayer with the Blessed Sacrament 
First Thursday of the Month – 2 February - 
7:30pm – 8:30pm 
Come for 15 or 30 minutes – whatever time you can spare –
there is no requirement to stay for the whole hour.

A VIRTUAL CONVOCATION ON SYNODALITY – 
WHY WE SHOULD CARE 


Archbishop Timothy Costelloe, President of the Australian Catholic Bishops Conference will introduce a virtual Convocation on synodality, 
The Synod on Synodality: Why we should care, 
at 7.30pm on Thursday 2 February.
Speakers: - Susan Pascoe, Francis Sullivan and Patricia Gemmell will discuss the Document for the Continental Stage of the Synod and current work on the imminent Bishops' response. Sponsored by Australasian Catholic Coalition for Church Reform, Garratt Publishing and YTU-University of Divinity.
FREE REGISTRATION: Go to www.garratt.com.au

S

ACRAMENTAL DATES 2023 

Formation Sessions for parents
Sacrament of Penance            6 February 
Sacrament of Confirmation      27 March 
Sacrament of the Eucharist     19 June  
To register or for more information please contact the parish office: 6254 3236 or kippax@cg.org.au

22 February Ash Wednesday
Mass times:       9:30am & 6:00pm

Anointing of the Sick within Mass 
Dates for 2023 
Friday     24 February 
        30 June 
               24 November 
     at 11:00am 
Followed by lunch served in the church foyer. 
Outreach to parishioners who are housebound and need help to come to mass

.

Parish Picnic
The annual parish picnic will be held on Sunday 26 February.
51st Anniversary of the parish
                    Place: John Knight Memorial Park 
                    Time: 11:00am
Meat will be provided. Please bring a salad or dessert to share.

Lenten Program  
Copies of the Wollongong Diocese Lenten program Triumph will be available for purchase from the SJA Shop from 1 February. 

Books $10.00 each 
CD $10.00 each

CHRISTIANS FOR AN ETHICAL SOCIETY 2023 FORUM SERIES 
Hope, Truth, and Integrity  

BEYOND SELF-CENTEREDNESS:  
IS ECONOMICS BUILT ON THE RIGHT FOUNDATION?
Speaker - Peter Martin AM 
Chair - Clive Rodger 
TUESDAY 21 FEBRUARY 7:00 PM 
NOTE - CHANGE FROM OUR USUAL VENUE
7pm Chambers Pavilion, Australian Centre for Christianity and Culture, Blackall Street (near Kings Ave), Barton ACT
For details see the flyer below  or see our website at  http://ces.org.au/economics-foundation/


Charnwood Parish Secretary Part Time
People are invited to apply for the position Parish Secretary for St Thomas Aquinas Parish, Charnwood. This is a part-time permanent position of 12 hours per week (preferably Tues, Wed, Thurs 10am-2pm) Salary will be subject to equivalent Clerk Award Level 4/5 rates.  Covering letter addressing the essential requirements and resume to be submitted by 9 February 2023. Please phone Debbie Hofman 6258 1563 or email charnwood@cg.org.au  for a copy of the Duty Statement. 

St John the Apostle Women's Breakfast 
Tuesday - 28 February – 7:30am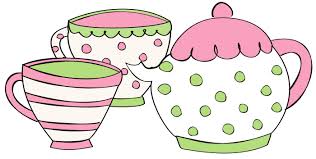 Bean Origin 
5/32 Nettlefold St, Belconnen

   

 St John's Friendship Group


next meeting on Wednesday 22 February for Mass at 9:30am,
followed by morning tea in the parish centre. 
Please come and join us, you are all most welcome. 
Please bring a plate to share.  


SJA SHOP 

The SJAShop is now open before and after Masses on the weekend. 
               POS machine available or cash. 

If you or you know someone who would like to become Catholic,
please contact the parish office for more information.

Young Christian Students
Do you want to meet others and have fun? 
Do you believe in equality and justice? 
Do you care about the environment? 
Contact Parish Office – 6254 3236

ROSTERS
5 Feb           Lector Roster
| | |
| --- | --- |
| 6:00pm | Fay Padarin, Paul McGrath |
| 8:30am | Elizabeth McDonald, John O'Heir |
| 10:00am | Robin Williams, Frank Colley |
| 6:00pm | Joe Ots, Erin Trevaskis |
5 Feb           Ministers of Communion
| | |
| --- | --- |
| 6:00pm | Joy McInerney, Judy Netting |
| 8:30am | Carmel Screen, Pat Cowburn |
| 10:00am | Anthony Noakes, Shovin Weeawaunkula |
| 6:00pm | Marian Crowley, Andrew Luck |
5 Feb           Hospitality Roster
| | |
| --- | --- |
| 6:00pm | Kay Dwyer, Chitra Jayawardena |
| 8:30am | Rob Breen, Carmel Screen |
| 10:00am | Libby Kain, Margarete Gill |
| 6:00pm | Christine Lancaster |
5 Feb           SJAShop
| | |
| --- | --- |
| 6:00pm |   |
| 8:30am |   |
| 10:00am | Chris Gray |
| 6:00pm |   |
Weekly Rosters
| | | |
| --- | --- | --- |
| Altar Society | 29 Jan | Gabe Culhane |
| Grounds | 4 Feb |   |
| Church Cleaning: | 29 Jan | Edgar Nnajide |

Let us pray for those who are sick - we remember them in our Masses.
Recently Deceased:  Marie Murphy
Anniversary:  Geoffrey Fisher, Michael Sweeney, Armando Arugay, Jane Packard, Frank Ripszam, Michael Ryan, Desmond Jones, Janelle Sykes, Margaret Hill,
Declan Morris, Riley Carberry, Rupert Waterford, Jehanne Thelland,
Alexander Powell, Alice Tonna, Robert Thomas, Nola Newton, Doreen Kennedy, Salvatore Nasca, Julian Oakley, Violet Duve, Annie McCreath, Clements Cox, 
Bruce Walker, Carmelia Godfrey.

Mass Intentions the week of 30 January - 5 February
| | |
| --- | --- |
| Mon  30/01 |  Steve Smith |
| Wed  31/01 | Available [contact the office] |
| Thur 02/02 |   |
| Fri    03/02 |  Tony Moore |
| | |
| --- | --- |
| Sat 04/02 |   |
| 6:00pm | Available [contact the office] |
|   |   |
| Sun 05/02 |   |
| 8:30am | Doris Galea |
| 10:00am | Santiago Peter Francis |
| 6:00pm | Available [contact the office] |
To ensure that a mass time is available 
please telephone the parish office to make a booking.