---
Weekly Bulletin
St John the Apostle Parish
A Missionary of the Sacred Heart Parish
Celebrating 50 Years 
Fifth Sunday in Ordinary Time                    Year A
5 February 2023                                            #11.23
 _________________________________________
REFLECTION 
_________________________________________
Faithfull following God is a Vocation
We all have a vocation: to be the "light of the world" and the "salt of the earth"; to be contributing members of our communities and of the Body of Christ. God gives us gifts so that we can use them as the faithful stewards did in the twenty-fifth chapter of Matthew's Gospel when they came and presented their Lord with the profits of what they had been given.
Today, when we describe a person as being the 'salt of the earth' it's generally meant in a way that says the person is hard working, straight talking and pretty down to earth.
To be salt of the earth and light of the world means to be the one who puts their hand up and steps forward to speak for, work for and act for those who are the least in this world. To have the potential and resources to be a force for good in the world and not act on it is to be like salt that's used for salting the streets or a lamp that's under a tub. The whole purpose of being salt and light is to lead others into right relationship with one another and with God.
Today's gospel passage immediately follows the Beatitudes that we heard in last week's gospel. The imperative for justice in the images of salt and light of the world becomes even clearer when we remember that these words follow the blessings on those who are poor; who mourn; who are merciful and fight for justice. Jesus has blessed all these who are least in the world and then charges the disciples to be salt and light for them.
To faithfully follow God is a vocation.
Taken from: Awakenings, by Joan Chittister 
_________________________________________ 
Heart Spirituality
_________________________________________
 The Sacred Heart revealed God's mercy on earth  
The Heart of Jesus is essentially merciful, because it is the Heart of God; mercy is his very nature. The Blessed Trinity put in his Heart for our sake all the treasures of its tenderness and love, and so the Sacred Heart poured them out profusely on every misfortune he came across.
His role on earth was not to condemn but to forgive; not to spurn those who suffer but to comfort them; not to alienate sinners, but to enlighten and convert them; not to turn away the sick, but to heal them; not to abandon a lost sheep, but to bring it back to the sheepfold; not to quench the smoking wick, but to make it burn brightly; not to break the crushed reed, but to strengthen it. That is the Sacred Heart. What kindness, what mercy.
Jules Chevalier msc, Méditations II, p, 641. Issoudun 1891.

  May the Sacred Heart of Jesus be everywhere loved……….forever!
________________________________________
---
Stewardship
________________________________________ 
We Must Act
Our Gospel passage, from Matthew sends us out on our stewardship way with a bang as Jesus declares to us, His disciples, that we are the "salt of the earth" and the "light of the world." But, He adds, salt no longer gives flavour if allowed to go stale — light cannot bring its blessed brightness if left hidden. Therefore, we must act! We must live our lives so that others will see the things that we do — the ways that we serve others, care for the vulnerable, prioritize our family relationships and above all, our love for God — and then give Him glory. 
 
This is the stewardship way of life. Let's give it our all!
_________________________________________
NOTICES
_________________________________________
St John the Apostle Parish Pastoral Council
The PPC needs new members. If you would like to serve our parish through being a member of the PPC please contact the parish office. We thank Carl Madsen and Kirsty Vera who have retired from the Pastoral Council. Carl has completed  his term on the Council and Kirsty has moved to the Finance Council.

PARISH HAPPENINGS
Fr. Kimi will be attending the Provincial Council meeting from 6 – 10 February. 
Wednesday 8 – Friday 10 February will be a Liturgy of the Word with Communion. 
There will be no Adoration of the Blessed Sacrament after 9:30am Mass on Monday 6 February.

Word of God Sunday 
5 February @ 8:00 am – 5:00 pm
The Word of God Sunday is devoted to the celebration, study and dissemination of the Word of God.  In September 2019, Pope Francis instituted the celebration of Word of God Sunday when issuing the apostolic letter Aperuit Illis. The letter encouraged the celebration, study and dissemination of the Word of God.
We will celebrate it in Australia for the first time on 7 February. So our podcast, The Revolution of Tenderness, will consider the Word of God in Catholic Social Teaching. With help from Scripture scholars, we will explore passages of Scripture that are quoted in Catholic Social Teaching documents.
Episode 1 features Professor Mary Coloe. https://anchor.fm/office-for-social-justice

Contemplative Prayer with the Blessed Sacrament 
First Thursday of the Month – 2 February - 
7:30pm – 8:30pm 
Come for 15 or 30 minutes – whatever time you can spare –
there is no requirement to stay for the whole hour.

A VIRTUAL CONVOCATION ON SYNODALITY – 
WHY WE SHOULD CARE 


Archbishop Timothy Costelloe, President of the Australian Catholic Bishops Conference will introduce a virtual Convocation on synodality, 
The Synod on Synodality: Why we should care, 
at 7.30pm on Thursday 2 February.
Speakers: - Susan Pascoe, Francis Sullivan and Patricia Gemmell will discuss the Document for the Continental Stage of the Synod and current work on the imminent Bishops' response. Sponsored by Australasian Catholic Coalition for Church Reform, Garratt Publishing and YTU-University of Divinity.
FREE REGISTRATION: Go to www.garratt.com.au

S

ACRAMENTAL DATES 2023 

Formation Sessions for parents
Sacrament of Penance            6 February 
Sacrament of Confirmation      27 March 
Sacrament of the Eucharist     19 June  
To register or for more information please contact the parish office: 6254 3236 or kippax@cg.org.au

22 February Ash Wednesday
Mass times:       9:30am & 6:00pm

Anointing of the Sick within Mass 
Dates for 2023 
Friday     24 February 
        30 June 
               24 November 
     at 11:00am 
Followed by lunch served in the church foyer. 
Outreach to parishioners who are housebound and need help to come to mass

.

Parish Picnic
The annual parish picnic will be held on Sunday 26 February.
51st Anniversary of the parish
                    Place: John Knight Memorial Park 
                    Time: 11:00am
Meat will be provided. Please bring a salad or dessert to share.

Lenten Program  
Copies of the Wollongong Diocese Lenten program Triumph will be available for purchase from the SJA Shop from 1 February. 

Books $10.00 each 
CD $10.00 each

CHRISTIANS FOR AN ETHICAL SOCIETY 2023 FORUM SERIES 
Hope, Truth, and Integrity  

BEYOND SELF-CENTEREDNESS:  
IS ECONOMICS BUILT ON THE RIGHT FOUNDATION?
Speaker - Peter Martin AM 
Chair - Clive Rodger 
TUESDAY 21 FEBRUARY 7:00 PM 
NOTE - CHANGE FROM OUR USUAL VENUE
7pm Chambers Pavilion, Australian Centre for Christianity and Culture, Blackall Street (near Kings Ave), Barton ACT
For details see the flyer below  or see our website at  http://ces.org.au/economics-foundation/


Charnwood Parish Secretary Part Time
People are invited to apply for the position Parish Secretary for St Thomas Aquinas Parish, Charnwood. This is a part-time permanent position of 12 hours per week (preferably Tues, Wed, Thurs 10am-2pm) Salary will be subject to equivalent Clerk Award Level 4/5 rates.  Covering letter addressing the essential requirements and resume to be submitted by 9 February 2023. Please phone Debbie Hofman 6258 1563 or email charnwood@cg.org.au  for a copy of the Duty Statement. 

St John the Apostle Women's Breakfast 
Tuesday - 28 February – 7:30am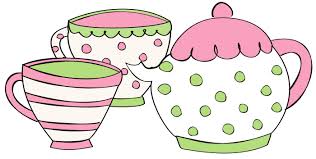 Bean Origin 
5/32 Nettlefold St, Belconnen

   

 St John's Friendship Group


next meeting on Wednesday 22 February for Mass at 9:30am,
followed by morning tea in the parish centre. 
Please come and join us, you are all most welcome. 
Please bring a plate to share.  


SJA SHOP 

The SJAShop is now open before and after Masses on the weekend. 
               POS machine available or cash. 

If you or you know someone who would like to become Catholic,
please contact the parish office for more information.

Young Christian Students
Do you want to meet others and have fun? 
Do you believe in equality and justice? 
Do you care about the environment? 
Contact Parish Office – 6254 3236

ROSTERS
12 Feb                  Lector Roster
| | |
| --- | --- |
| 6:00pm | Bob Raadts, Therese Kercher |
| 8:30am | Mariana Rollgejser, Sigrid Kropp |
| 10:00am | Margaret Luck, Dennis Puniard |
| 6:00pm | Meg Millband, Brian Mahony |
12 Feb                  Ministers of Communion
| | |
| --- | --- |
| 6:00pm | Maria Catanzariti, James Nield |
| 8:30am | Shane Murtagh, Carmel Screen |
| 10:00am | Frank Colley, Margarete Gill |
| 6:00pm | John McGee, Chitra Jayawardena |
12 Feb                  Hospitality Roster
| | |
| --- | --- |
| 6:00pm | Jenny Maher |
| 8:30am | Mandy Lalor |
| 10:00am | Judy Kenny |
| 6:00pm | Sabina Van Rooy |
12 Feb                  SJAShop
| | |
| --- | --- |
| 6:00pm |   |
| 8:30am | Fay Stephenson |
| 10:00am |   |
| 6:00pm | John McGee |
Weekly Rosters
Altar Society

5 Feb

Margaret Ferguson

Grounds

11 Feb

Rob Breen, Mike Blyth,
Dennis Puniard, David Momi

Church Cleaning:

5 Feb

John O'Heir, Pat Keenan,
Debbie and Ted Milne

Let us pray for those who are sick - we remember them in our Masses.
Recently Deceased:  Fr. Neville Drinkwater, Nicholas Roots
Anniversary:  Alexander Powell, Alice Tonna, Robert Thomas, Nola Newton, Doreen Kennedy, Salvatore Nasca, Julian Oakley, Violet Duve, Annie McCreath, Clements Cox, Bruce Walker, Carmelia Godfrey, Maria Carrusca, Victoria Wilkinson, Kenneth Vella, Faye Menegazzo, Stella Bell, Margaret Ephgrave, Margaret Davis, Elias Kiki, John Maher, Peter Moore, Roberto Millucci, Robert Haverfield, Robert Galliano, Rene Stubbs, George Griffiths, Trent Foster, Glenn Foster, Nellie Bannon, Henry Moulis, Edward Blake-Smith, Philip Babic, John Thompson, Vincent Mawson, Raychell Nolan, Charlotte Lansdown.

Mass Intentions the week of 6 -12 February
| | |
| --- | --- |
| Mon 06/02 | Santiago Peter Francis |
| Wed 08/02 | Liturgy of the Word with Communion] |
| Thur 09/02 | Liturgy of the Word with Communion |
| Fri 10/02 | Liturgy of the Word with Communion |
Sat 11/02

 

6:00pm

Vincent Mawson

 

 

Sun 12/02

 

8:30am

Available [contact the office]

10:00am

Rosario Orejana &

Agustina Gomez

6:00pm

Parish Intention
To ensure that a mass time is available 
please telephone the parish office to make a booking.