---
News
Aug 24, 2022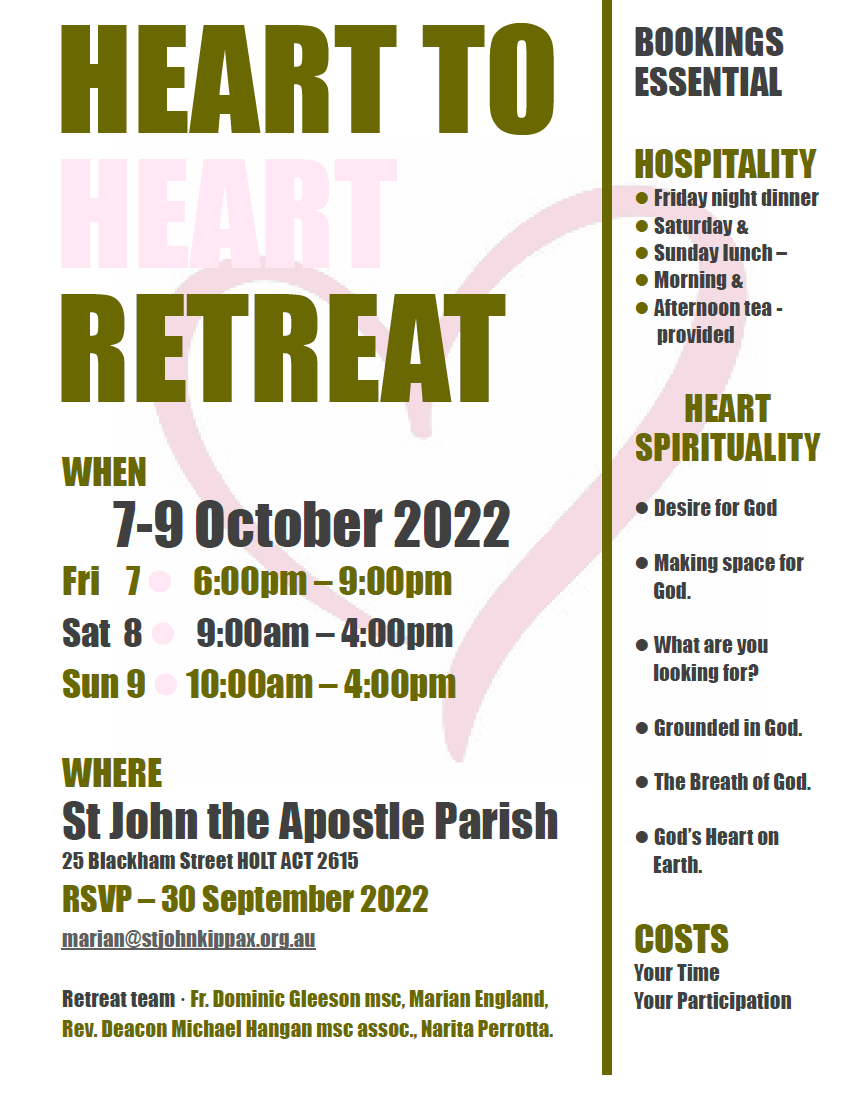 Aug 3, 2022
Brush up on your trivia knoweldge of Jules Chevalier. 
Questions on the night about Jules will appear in COMPACT each week until the trivia night.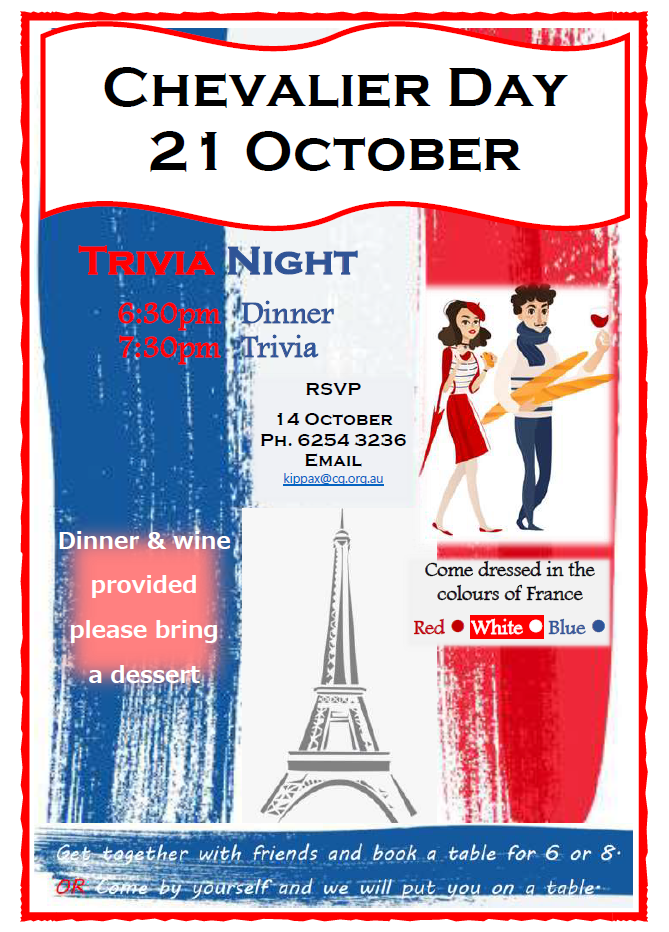 Weekly Bulletin
St John the Apostle Parish
A Missionary of the Sacred Heart Parish
Celebrating 50 Years 
27th Sunday in Ordinary Time                         Year C
2 October 2022                                                 #45.22
_________________________________________
REFLECTION 

_________________________________________ 
Faith requires Action
The dynamic between the apostles and Jesus revealed in this week's Gospel is fascinating. Tellingly, rather than asking for Jesus to increase their faith, they tell him to. There are similarities here in wanting to have the best seats at feasts, to be seen as the most devout person in the temple, and so on. This Gospel passage is part of Luke's wider narrative arc which shows Jesus upending social conventions and questioning mindsets of self-aggrandisement.
Also important is what is at stake. The apostles rather naively see faith as some measurable thing which they can possess in greater or lesser amounts. Jesus turns this view of faith on its head by telling them that even with a smidgen of faith they could do great things. Faith is not meant to be accumulated; it is meant to spark action. That Jesus then goes on to speak of servants doing their duty further underlines his point that the apostles' desire for faith needs to be redirected to action.
With this in mind, we might well ask ourselves whether our faith is just about making us feel holier; or do we 'hear both the cry of the earth and the cry of the poor and do something about it?
Resource Used: Season of Creation, by Nick Brodie - Liturgy Help
Listening to Our Neighbours
Rising sea levels, bigger king tides, more frequent and severe storms, coastal erosion, coral bleaching, and decreasing fish stocks are already a daily reality for Pacific island nations. Some islands are in imminent danger of disappearing beneath the waves and their communities are facing the painful task of relocating. Merineta from Tuvalu explains:
"As a mother of a seven-month-old baby I am worried about his future and his life - all the children of Tuvalu have a right to life - a right to an environment with good quality. I love my country, I love my people and traditions, I love my culture and I don't want to lose them because of climate change. We all want to stay in our own lands because it defines who we are. We don't want to migrate or relocate."
The Season of Creation concludes on the 4 October, the Feast of St Francis of Assisi, but we are called to Listen to the Voice of Creation every day.
2021-2022 Social Justice Statement, Cry of the Earth – Cry of the Poor.
https://socialjustice.catholic.org.au/wp-content/uploads/2021/08/Social-Justice-Statement-2021-22.pdf
_________________________________________
Heart Spirituality
_________________________________________ 
The Mustard Seed
It is the smallest of all seeds, the Holy Gospel tells us; but it contains amazing expansive power. The same is true of our Saviour. He appears insignificant to human eyes, despicable, unworthy of attention; but in his nature, heart and person, he possesses infinite strength. In him we find salvation and the graces necessary to make it operative. He gives us the Eucharist, that bread of the strong and source of blessings.
Jules Chevalier msc -
Méditations 1 p. 247ƒ Issoudun 1891. 
  May the Sacred Heart of Jesus be everywhere loved……….forever!
________________________________________
---
Stewardship
________________________________________
 Our lives belong to God
Living a life focused on serving God and His Kingdom, is not easy. Our lives belong to God. As Christian stewards, serving God is both our privilege and responsibility.
Living our lives in God's service is very much our responsibility. Through the parable of the unprofitable servant Jesus describes a scene in which a servant has just come in from tending to the master's affairs and asks whether it would be reasonable for the master to begin waiting on his servant. Of course, it would not be reasonable! The servant would be expected to continue to serve his master until he has completed the work the master has given him that day. Jesus says we should have this same attitude before God. 
 Our very lives belong to God. The time, talents, and treasure entrusted to us are all God's but our responsibility.
_________________________________________
NOTICES
_________________________________________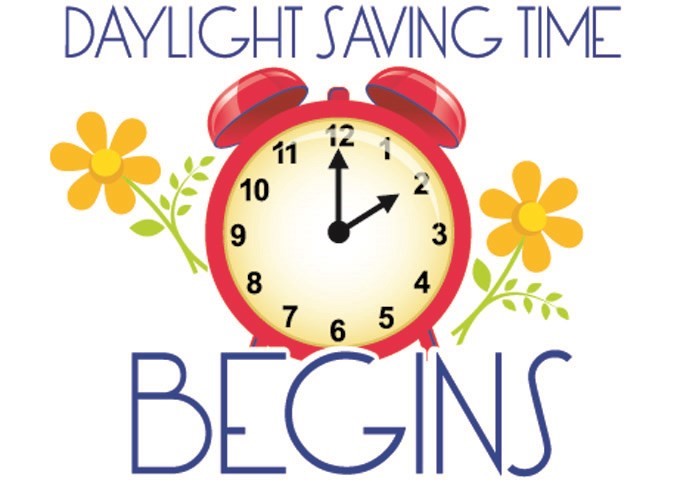 Our Saturday Vigil Mass will be celebrated at 6:00pm starting 8 October 2022. 
Confession will move to 5:00pm – 5:30pm Saturdays. 


Daylight Savings will commence at 2:00am on Sunday 2 October 2022.

PUBLIC HOLIDAY NOTICE 
The Parish office will closed on Monday 3 October 2022 
For the Labour Day Public Holiday

 Becoming Catholic  


If you or you know someone who would like to become Catholic, please contact the parish office for more information.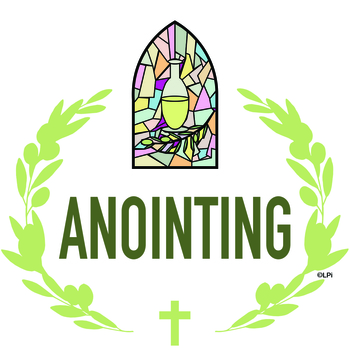 Anointing after Mass 
Friday 30 September

Chevalier Day Friday 21 October 2022
Theme is everything French
double the celebrations
       Morning Mass 9:30am - followed by a French morning tea in the church foyer.
       Trivia Night 6:30pm - parish centre
          6:30pm Dinner
          7:30pm Trivia
Dinner and Wine provided, please bring a dessert
Brush up your MSC & French knowledge for the Trivia Night. These questions will be included in the trivia. Category MSC's at Kippax
Q.15 –  Who was the longest serving Parish Priest?
Q.16 –   How many yuears did he serve?
Answers provided in COMPACT next week.


Chevalier Day Trivia Answers
Last week's answers:
14. 33
15. Feast of the Sacred Heart of Jesus which is a movable feast and is celebrated 19 days after Pentecost

Women's Taskforce Annual Dinner
The Archdiocese Catholic Women's Taskforce annual fundraising dinner
Guest speaker is Dr Ursula Stephens, Former Senator and CEO Australian Catholic Safeguarding Limited. Funds raised go to MacKillop House, a place of safetly for women and children in need
October 28th 6.30 pm, Woden Southern Cross Club.
Earlybird tickets $65.
Book via https://womenstaskforceacg.org or call 0487388873.

CANBERRA – GOULBURN Men's Cursillo Retreat Weekend 24-27 November
A Cursillo retreat weekend offers you the opportunity for formation through talks, meditations, discussion and prayer, led by an experienced local volunteer team.
Contact Alfred 0412 268 044 or email: readysetgo@live.com.au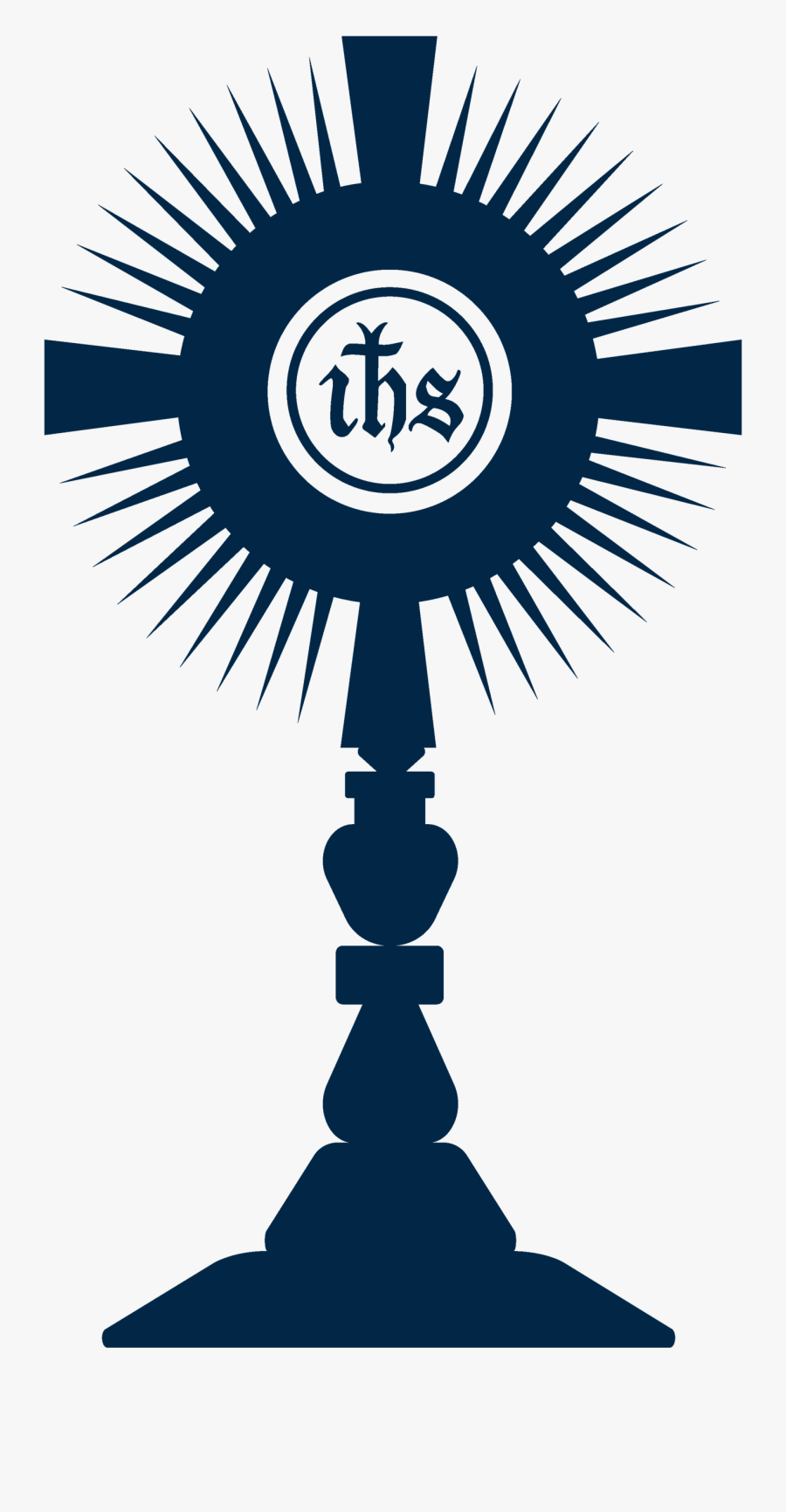 Contemplative Prayer with the Blessed Sacrament
First Thursday Monthly – 6 October 2022 7:30pm – 8:30pm  
Come for 15 or 30 minutes – whatever time you can spare – there is no requirement to stay for the whole hour.
 The lord invites ….. "can you not stay awake with me for one hour?" Mt. 26:40
 And promises to refresh our soul …. "From His Heart shall flow streams of Living Water" Jn. 7:38


SEPTEMBER MEETING POSTPONED
Next Meeting 16 October 2022
We encourage anyone interested in joining us to come along for a meeting.
We are reading:  The Giver of Stars by Jojo Moyes
Story is inspired by true events, in Depression-era Kentucky, Eleanor Roosevelt wanted to get literature to the Appalachian Mountains in Kentucky.  Women volunteers on horse back ran a program from 1935-43 delivering books to more than a hundred thousand poor rural inhabitants.
St Johns Library –  16 October 2022 - 3:00pm

St John the Apostle Women's Breakfast 
Tuesday - 27 September – 7:30am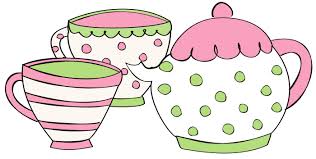 Bean Origin 
5/32 Nettlefold St, Belconnen

St Johns Friendship Group
next meeting on 
Wednesday 28 September for Mass at 9:30am, followed by morning tea in the parish centre.
Please come and join us, you are all most welcome. Please bring a plate to share.

YCS - SJA Parish Youth Group 
16 October 4:00pm – 6:00pm SJA Parish Centre 
Do you believe in equality and justice? 
Do you care about the environment? 
Do you want to meet others and have fun? 
Contact Parish Office – 6254 3236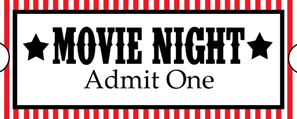 Relax, Review, Reflect
We will be watching .....
   
Friday  23 September at 7:00pm in the parish library.
Come and relax, (re)view a contemporary film and reflect and share how you would approach issues raised in the film in light of your own life's experience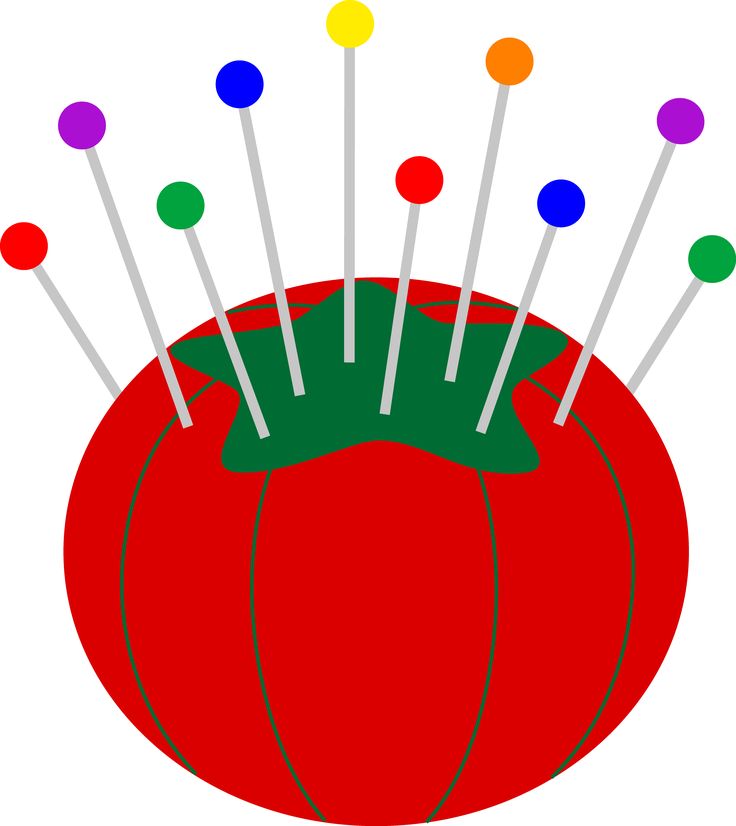 Pins and Needles Craft Group
19 September 2022
7:15pm Parish Library


SJA Men's Group Meeting Monthly 
6:00pm – 8:00pm
Next gathering: Friday 16 September 
St John the Apostle Parish Centre

SUNROOM FOR SENIORS
We provide a program of enjoyable activities in a warm and friendly setting in our Sunroom, where seniors can meet and get to know each other, supported by our qualified staff and volunteers.
When do we meet? Tuesdays, Wednesdays and Thursdays - 10:00 AM to 2:00 PM
How to join You should contact us at the Sunroom for Seniors
Telephone    0481 185 205 or (02) 6258 5784
Address        30 Conley Drive MELBA ACT
(located within the North Belconnen Uniting Church building)
Email           nbdc@iimetro.com.au
Website       SunroomForSeniors.org.au

9 Oct           Lector Roster
| | |
| --- | --- |
| 6:00pm | Bob Raadts, Therese Kerchar |
| 8:30am | Mariana Rollgejser, Sigrid Kropp |
| 10:00am | Margaret Luck, Dennis Puniard |
| 6:00pm | Meg Millband, Brian Mahony |
9 Oct           Ministers of Communion
| | |
| --- | --- |
| 6:00pm | Maria Catanzariti, James Nield |
| 8:30am | Shane Murtagh |
| 10:00am | Frank Colley, Margtaete Gill |
| 6:00pm | John McGee, Chitra Jayawardena |
9 Oct           Hospitality Roster
| | |
| --- | --- |
| 6:00pm | Jenny Maher |
| 8:30am | Mandy Lalor |
| 10:00am | Judy Kenny |
| 6:00pm | Chitra Jayawardena |
Weekly Rosters
| | | |
| --- | --- | --- |
| Altar Society:         | 2 Oct | Margaret Ferguson |
| Grounds | 8 Oct | Rob Breen, Dennis Puniard, Mike Blyth, Sabina Van Rooy |
Church Cleaning:

2 Oct

John O'Heir, Pat Keenan,
Debbie & Ted Milne

 Let us pray for those who are sick - we remember them in our Masses.
Recently Deceased:   Joyce Smith

Anniversary:  Vic Puzas, Patricia Tyers, Anotnia Prieto, Antonella D'Ambrosio, Victor Bitterman, Bernard Roberts, Robert Smith, Martino Salvaneschi, Maxine Kennedy, Anne Bynum, Fred Aschenbereger, Patricia Richardson, Gaeto Vella, Renee Tozer, Wendy McCarthy, Agustin Fernandez-Budiel, Frederick Jackson, Norma Hall, Lillian Templeton, Ania Clobus, Charlie McLaren, Norma Flood, Henryk Jalocha, Verdi Guy



Mass Intentions the week of 3 - 9 October
| | |
| --- | --- |
| Mon 03/10 | Agatha Koyibu |
| Wed 05/10 | Doris Galea |
| Thur 06/10 | Guy Motha |
| Fri 07/10 | Verdi Guy |
| | |
| --- | --- |
| Sat 08/10 |   |
| 6:00pm | Frank & Caterina Catanzariti |
|   |   |
| Sun 09/10 |   |
| 8:30am | Joseph, Peter, Francis, all souls |
| 10:00am |   |
| 6:00pm |   |
   To ensure that a mass time is available please telephone the parish office to make a booking.