---
News
Oct 19, 2018
Weekly Bulletin
COMPACT   
 St John the Apostle Parish
 A Missionary of the Sacred Heart Parish
_________________________________________

15th Sunday in Ordinary Time                      Year B
15 July 2018                                                    #33.18
 "To be on earth the Heart of God" 
_________________________________________
 REFLECTION
_________________________________________
 We are all called by God
God chooses ordinary people and confers on them an extraordinary responsibility. Amos was a shepherd and a dresser of sycamores. Most of the apostles were fishermen. Paul was a tentmaker. Christians today are mechanics and clerks, teachers and engineers, doctors and housekeepers. These are all people following ordinary trades or professions, but what they do in them is truly remarkable. They touch minds and hearts and souls, and they heal them. They instruct and comfort people, and they help to drive out the demons that possess them. They participate in very ordinary ways in the extraordinary establishment of the reign of God.  
Jesus inaugurated the reign of God on earth. He chose disciples and sent them out to continue the work that he had begun, to preach his gospel and, through healings and exorcisms, to conquer the forces of evil that threatened that reign. And now we have been called; in him we have been chosen, in all of our brokenness and vulnerability.  
God calls us to protect and seek justice for those who are poor and vulnerable, and our treatment of people who are "oppressed," "strangers," "outsiders," or otherwise considered "marginal" is a test of our relationship to God, who made us all equal in divine dignity and love.  
The task to which we have been called is awe-inspiring; and every spiritual blessing in the heavens has been bestowed upon us so that we will be able to accomplish it. If we allow Christ's saving power to take possession of us, we too will further his prophetic ministry. We will bring the saving grace of God to the world that is terrified and that writhes in pain; we will bring it to those places where healing is needed and where demons still hold sway. We will bring all things under the headship of Christ.
Resources used: Reflection, by Dianne Bergant CSS & Reclaiming Jesus, by Richard Rohr 
________________________________________________
From the Pastor's desk……..
Most of us would be familiar with the sight of Mormons travelling about in pairs. Usually they are well-groomed young men wearing dark trousers, white shirts and plain tie. They usually travel on foot or on bicycles. If you stopped to chat with these young people chances are that they would hail from Salt Lake City, Utah. They are on mission. They take quite literally the gospel account of Jesus sending out his disciples two by two.  
Most Catholics would not consider themselves a missionary. A missionary is often pictured as someone who spends time overseas in the "mission fields" – in places usually identified as developing nations.  
In recent times there has been an attempt to broaden our understanding of mission. In his 1975 apostolic exhortation Evangelii Nuntiandii (Evangelization in the Modern World) Pope Paul VI writes: "For the church, evangelizing means bringing the Good News into all the strata of humanity, and through its influence transforming humanity from within and making it new". He goes on to say that "Those who have received the Good News and who have been gathered by it into the community of salvation can and must communicate and spread it." Pope Francis makes this explicit in his apostolic exhortation Evangelii Gaudium  (The Joy of the Gospel) when he writes: "In virtue of their baptism, all the members of the People of God have become missionary disciples".It reminds us very powerfully that as a parish we are meant to be foremost a community of missionary disciples. The more we can grasp this notion and live it out, the more can become agents of God's transforming love in building up His kingdom. 
peace & blessings, 
Gerard  
_________________________________________
Heart Spirituality
The large number of saints
It is good to think of the network of love with which God at every moment surrounds each soul he created on earth. With each one he acts in a different way. Although their differences are numberless, the attentions of his love are more. Each one's biography is a marvellous history of God's goodness.  
Could God's limitless, all powerful love allow him in the end to lose most of those he wanted to save? In the implacable duel between love and hatred, life and death, is the final and eternal victory to be won by death and hatred?
God did not die on a cross to reap a lean harvest of elect, here and there!
His harvest will be rich and superabundant! And the final victory will be his.
The Heart of Jesus, to whom we owe heaven, fills us with the most consoling hope, for he is mercy incarnate.  
Jules Chevalier
[Le Sacré-Coeur de Jésus
Quatrième ed. Paris 1900 p. 299ƒ]
  May the Sacred Heart of Jesus be everywhere loved…forever
________________________________________________

PARISH NEWS
________________________________________________
 Feast of the Assumption - Wednesday 15 Aug - Mass 9:30am  
We are interested in hearing from parishioners who go to work their preferred mass time for the additional mass on this feast day.
Wednesday Morning    7:00am 
Wednesday Evening    6:00pm 
Please email or phone your preference to the parish office by 20 July. The second mass time will be advertised after this date.

---
Liturgical Ministers……… combined formation session for ALL Acolytes, Readers, Communion and Music ministers. 
A journey through the mass based on the liturgical catechesis of Pope Francis.
When:   Sunday 5 August 2:00pm – 4:00pm
OR:   
          Thursday 9 August 7:00pm – 9:00pm
Formation is integral to your ministry so it is important that you attend one of these  sessions. If you can't attend either of these dates please inform the parish office

July Baptisms
We welcome into our community:
 Tristan and Scarlett Clarke, children of Jucinta and Joshua;
Declan Webster, son of Katie and James; 
Arlen Cole, son of Calli and Sam;
Henry Bradbury, son of Kellie and Neil;
Eva Zarebski, daughter of Alyssa and Adrian.

---
First Holy Communion Please pray for the 34 children from the parish and the primary school who are preparing to receive Jesus for the first time in the Eucharist. Communion masses are:
| | |
| --- | --- |
| 4 August - Vigil | 11 August - Vigil |
| 5 August 10:00am | 12 August 10:00am |
|   | 26 August 10:00am |

SUNDAY AFTERNOON BOOK CLUB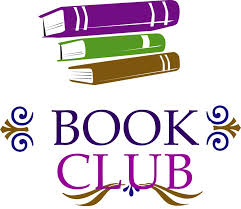 We are reading
"The New York Trilogy" by Paul Auster

 Sunday 15 July - 3:00 pm 
Parish Library. 
New members are always most welcome

Pins & Needles Craft Group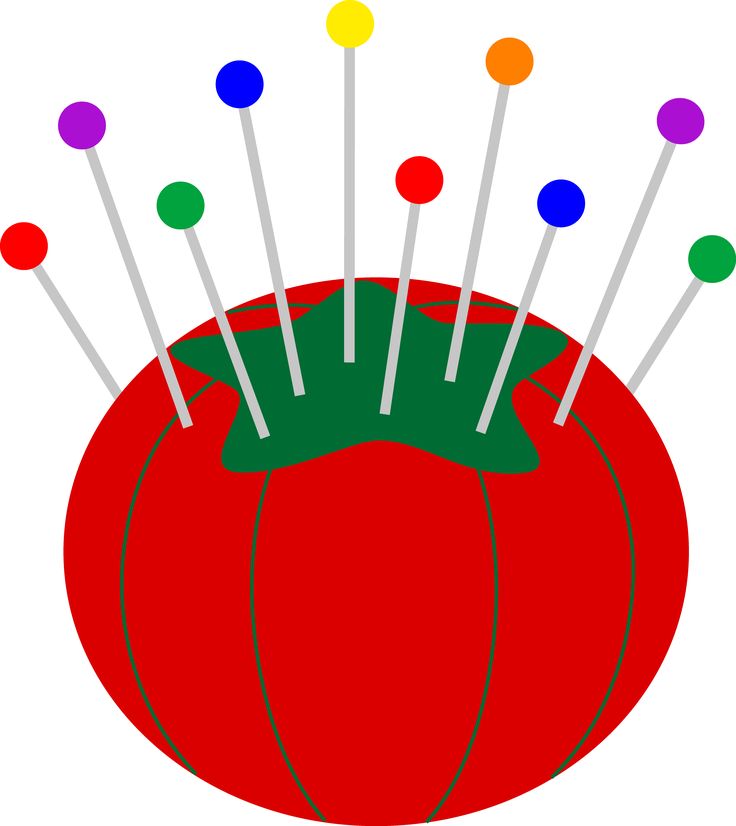 Third Thursday Monthly 
Next Meeting:  19 July
7:15pm Parish Library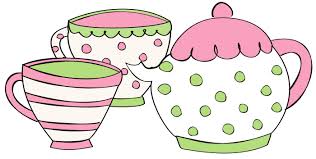 ST JOHN THE APOSTLE
WOMEN'S BREAKFAST CLUB
 The next breakfast is:
  Tuesday 24 July 7:30 am
 Little Chef Café Nettlefold Street Belconnen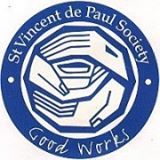 St Vinnies Winter Appeal
28-29 July
The St Vincent de Paul annual Winter Appeal will be held in the parish on the weekend of 28-29 July.
Thank you for your support over the past year. A tough year looms for those on low fixed incomes facing rising costs, especially for energy.
Your continuing support is needed and appreciated.
Contact Mike Blyth 0419 818 410.

 Agape – Youth Group
1st & 3rd Sundays of the Month
after the 6:00pm mass

Changing Mass Time 
End of Daylight Savings time

The Vigil mass time will move forward to 5:00pm commencing
 7 April 2018 to 6 October 2018. 

Confessions will also move forward 
one hour 4:00pm – 4:30pm
________________________________________________
NOTICES
_________________________________________
Thank you…The Blessed Peter ToRot Family Group sends out a huge thank you to Father Gerard, Father Kimi, Marian, Sharon, our parishioners, our acolytes, our special ministers and the PNG community families and friends who attended the service for Blessed Peter ToRot's Feast Day. The mass was a joyous celebration and we are grateful for your prayers and involvement. 

Australian Catholic University
Short Course
Listening to the Spirit: Towards the 2020 Plenary Council
What do you think God is asking of us in Australia?

A series of 4 talks – for 4 consecutive weeks.
The first talk is titled…………….Becoming the Church of Vatican II 
Presenter:  Rev Associate Professor Ormond Rush 
When:       Monday 30 July 6:00pm – 8:00pm 
For information on the 3 other sessions, costs of the course and to register – click on the link below.
http://www.acu.edu.au/about_acu/faculties,_institutes_and_centres/theology_and_philosophy/theology/short_courses/canberra

Consultation - for Women of the Archdiocese
Date:            September 8 2018
Time:           10.00am to 3.00pm
Venue:         Australian Centre for Christianity and Culture, Blackall Street, Barton
Women from across the Archdiocese are invited to gather to share their story of faith with other women.  The occasion will be an opportunity for women to name their reality, concerns and dreams for the Church in a safe and supportive environment.
It will be an opportunity for women to shape a response to the listening sessions for the 2020 Plenary Council.
Register your interest:  Jacinta (02) 62019861 or catholic.women@cg.org.au

Calvary Public Hospital Auxiliary Trivia Night
fundraising event Christmas in July
Date: Friday 27th July
Time: 6:30pm
Venue: Canberra Labor Club Belconnen
Tickets: $20per person (EFTPOS available)
All money raised goes to the hospital.
Prizes for Best Dressed and Best Dressed Table
Front Door Raffle.
 Tickets: Daphne 0407 835 846. 


St John the Apostle Primary School is selling entertainment books for only $60.
If you would like to save yourself lots of $$$ on your grocery shopping, dining and movies, entertainment for the kids, and even your Christmas shopping, please order your 2018-19 book online at www.entertainmentbook.com.au/orderbooks/2323z3
You can even purchase a digital copy and load it on two smartphones so you always have your discounts with you!
For more information contact the SJA fundraising coordinator Belinda Duke at belinda.duke@hotmail.com.au
---

Combat Human Trafficking
Presentation       29 July - 7.00pm.
St Christopher's Pastoral Centre
Presenter:        Heather Moore 
Come and join the discussion about what the Australian Government is doing to combat human trafficking through the introduction of an Australian Modern Day Slavery Act.

Pilgrimage - St Mary MacKillop 
Pambula PARISH
Where: Eden NSW 
When: 11th August.
Starting with a short Pilgrims walk from the Eden Whalers Football ground to Our Lady Star of the Sea Church. Mass at 12.00pm followed by a provided lunch.
Come and honour Australia's first Saint, Should you require any further information please feel free to contact us.
The Parish email is Pambula@cg.org.au or our website http://cg.org.au/pambula/Home

   ST JOHN THE APOSTLE PARISH
SACRAMENTAL DATES 
 

 

First Holy Communion Masses

4/5 August 2018 –
Saturday Vigil 5:00pm & 10:00 Sunday

First Holy Communion Masses

11/12 August 2018 –
Saturday Vigil 5:00pm & 10:00 Sunday
 Contact the parish office on 6254 3236 or kippax@cg.org.au

Let us pray for those who are sick.  We remember them in our Masses.
Recently Deceased:    Monique Pearce, John Brian Kenny [Judy Kenny's brother] 

Anniversaries:   Gayle McGoogan, Veronica Hannah, David Leonardo, Paul Kurylowicz, Mona Castle, Stephen Carson, Stephen Gorst, Leo Williams, Naomi Slater, Rudi Weiss, Joseph Myatt, Rita Riddle, Isabella Backhaus, Gwendoline White, Sheila Marshall,
James Patterson, Queenie Solomonsz, Mary Mules, Maria Pedic, Thomas Pinner,
Czeslaw Kowalski, Wallace Johnson, Dianne Fraser, Darryle Bremer, Frank Sculthorpe, Donald Briggs, Valentini Vrataric, Carol Thompson, Therese Van Der Vliet,
Betty Coughlin.
_________________________________________
 22 July            Reading Roster 
| | |
| --- | --- |
| 5:00pm |   Rob Caskie, Elaine Laycock |
| 8:30am |   Carmel Screen, Shane Murtagh |
| 10:00am |   Louise Honan, Vacant |
| 6:00pm |   Marian Crowley, Andrew Luck |

 22 July            Ministers of Communion
5:00pm

   Marie McKie, John Drury, Barbara Witrzens,
   Terry O'Brien, Margaret McMahon


8:30am

   Ted Kell, Clare Kell, Violet Duve, Judith Deklin, VACANT


10:00am

    Robin Williams, Libby Costello, Pat Sheppard,
    VACANT, VACANT


6:00pm    

   Agnes Pham, VACANT, VACANT, VACANT, VACANT

 22 July           

Hospitality Roster 
| | |
| --- | --- |
| 5:00pm |     Barbara Witrzens, Marie McKie |
| 8:30am |     Fay Stephenson, Margaret Ohlin |
| 10:00am |     Vacant |
| 6:00pm |     Christine Lancaster |
Weekly Rosters
Altar Society:        

16 
July

 


 Mary Cruickshank




Grounds: 

21 
July

 David Pigram, Rob Caskie,
 Matthew Garton, Mike Lavis


Counting:

 22 July

 Group 7   

| | | |
| --- | --- | --- |
| Church Cleaning: |  16 July   |  John & Jenny Maher, Carol Blyth |

PRAYER LIFE
Charismatic Prayer:

Thursday
Rosary

7:30pm
7:00pm

Meditation  [Library]

Friday

7:30-8:15pm

Morning Prayer:

Mon, Tues, Fri

9:10am

Stations of the Cross

First Friday Monthly

After 9:30am mass

Children's Mass

Second Sunday monthly

10:00am

Adult Choir

Wednesday

7:30pm

Children's Choir

Thursday

4:00-5:00pm
________________________________________________

SOCIAL LIFE
Coffee Club

Fourth Sunday after 10:00am Mass

Over 45's

Last Wednesday of the Month 
9:30am Mass and morning tea

Pins & Needles

3rd Thursday of the Month
7:15pm Parish Library

Book club

3rd Sunday of the Month
3:00pm Parish Library

Women's Breakfast

4th Tuesday of the Month
7:30am Little Chef Café Belconnen

SJAYouth 

AGAPE - First & Third Sunday after 6:00pm Mass Parish Centre

School of Religion

 

Sunday 9.15am  during school term
_________________________________________

LIBRARY NEWS: 
Some of the books on display this week are "What do you say after you say hello", "The life factor", "Normal modes of madness" and "The transformation of the inner man".
_________________________________________
On a Lighter Note............
Q. What do you call a blind dinosaur?
A. Do-you-think-he-saurus.