---
News
Jan 23, 2020
Jan 10, 2020
Jan 24, 2019
Weekly Bulletin
COMPACT
St John the Apostle Parish
A Missionary of the Sacred Heart Parish           
Second Sunday in Ordinary Time                  Year A 
19 January 2020                                              #8.20
_________________________________________

---
_______________________________________________________
Reflection
_______________________________________________________
Jesus calls us all to discipleship
Discipleship is not something that we take upon ourselves. We are called to it. Some people are very conscious of this call. They are aware of it in their aspirations and dreams; they recognise it in the events of their lives. They hear the call as clearly as Simon, Andrew, James and John heard the voice of Jesus. For others, the call to discipleship is not so clear. They may experience an undefined restlessness, a dissatisfaction with their lives. People can respond to the call in one of two ways. They can consider the mere suggestion of discipleship an intrusion into their plans, or they can drop what they are doing, leave their former concerns behind and follow Jesus.
Jesus called his first disciples from the middle of their daily lives to follow him. While they were initially enthusiastic, they eventually discovered that the path they were called to follow was not one of gaining earthly power and prestige. Quite the opposite: Jesus was calling them to follow the path of being servants to others culminating, in the Way of the Cross. (Matthew 20:27–28) For most of the disciples the shock of Jesus' arrest, torture, and crucifixion was too great to endure and they abandoned him on the way to Calvary.
As Jesus did with the first disciples, the Second Vatican Council (1962–1965) teaches that we are called to holiness in our daily lives and tasks. The sure way to holiness and honest discipleship is in discerning how we may witness to the risen Christ in the course of our day, with the people we encounter, with the tasks that we do.
Jesus calls us all to discipleship. The Second Vatican Council teaches that the call to holiness is universal, and all are called to be saints in whatever local environment God has called us to. We are all called to be disciples today.
Resources used:  Reflection, by Dianne Bergant CSA and The Way of Discipleship, by James P Campbell, D Min.
_______________________________________________________

Heart Spirituality
_______________________________________________________
The Importance of Fervour
Jesus says, is yours the disposition of the Apostles, my child? The more closely you seek to follow their example, the more good you will do to souls.  Looking back into the past, you will notice that people of average knowledge, but full of the Spirit of God, have rendered better service to their neighbour than learned people without devotion, who are proud of their intellectual gifts. Souls are not saved
"by persuasive words of human wisdom"

[1 Cor, 2:4] but by the influence of virtue and the effectiveness of grace. If people run away from sacrifice, seek their own comfort and make no effort to become holy, how will they be effectively able to invite others to practice virtue?  "If salt becomes tasteless, what can make it salty again? It is good for nothing any more, but to be thrown out and trampled underfoot"   [Mt. 5:13]. So work at your improvement; make generous efforts to grow continuously in virtue. Then what you say and do will be useful in obtaining for your neighbour all the good you want for him.
Jules Chevalier msc (Ecole du Sacré-Coeur de Jésus p.86ƒ, Issoundun 1892)
May the Sacred Heart of Jesus be everywhere loved……….forever!
________________________________________________________________
---
Stewardship
There is a certain urgency that comes with the call to a stewardship way of life as we see in our Gospel passage from Matthew. Jesus says, "Repent, for the kingdom of heaven is at hand." In other words, turn away from selfishness, turn towards God and live as His disciple now — don't wait!

In this same passage, the very first disciples give us examples of a good steward's prompt "yes" when the Lord called to them. Our Lord invites them to "Come after me and I will make you fishers of men." They did not hesitate but "immediately left their boat and followed him." They put our Lord and His will first. 

This is the essence of a stewardship way of life — to be always ready for the ways our Lord is calling us to bring His light to others. It's more than something we do. It's who we are.
Stewardship Reflections from TheCatholicSteward.com
__________________________________________________________________________________________
NOTICES
______________________________________________
---
Parish Office Closed
Monday 27 January 2020
Australia Day Public Holiday




We are reading
Bridge of Clay, by Markus Zusak
 
Sunday 16 February
3:00 pm Parish Library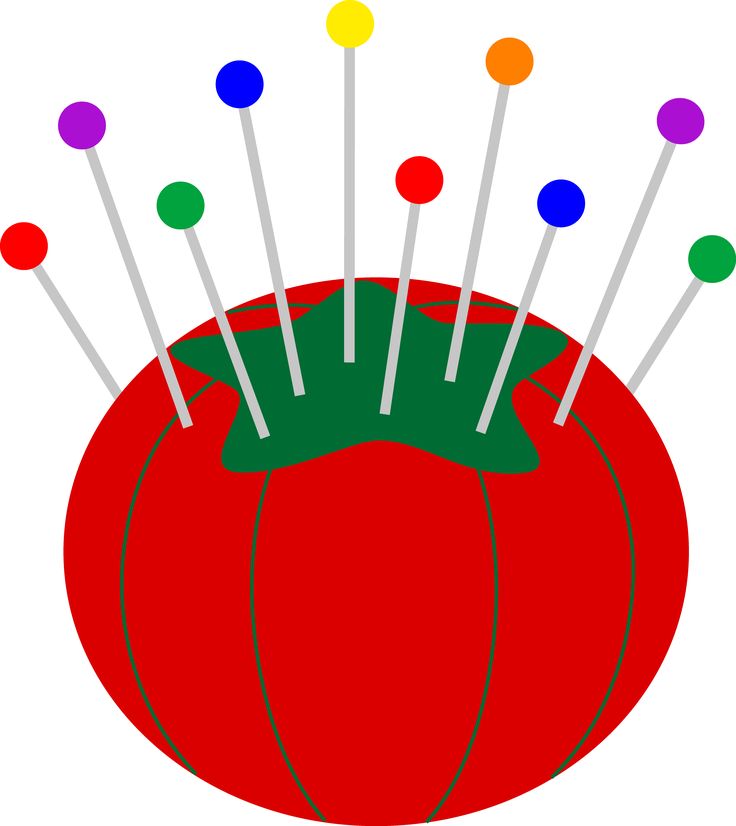 Pins & Needles Craft Group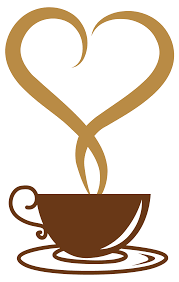 St John the Apostle Women's Breakfast
7:30am Tuesday 
28 January 2020
Hardwick Crescent KIPPAX

 The 
Over 45's
  First meeting of the  year will be on 
Wednesday 29 January with Mass at 9:30am 
followed by morning tea in the parish centre.


 PARISH PASTORAL COUNCIL 
will meet for a formation morning on
Saturday 1 February.

 The Feast of the Presentation of the Lord  
2 February 2020
Blessing of Candles
You are invited to bring your prayer candle to mass. The "blessing of candles ceremony" will take place during all of the masses. Your candle can be placed on the table provided in front of the altar before mass. You will then collect your blessed candle at the conclusion of mass.

Eucharistic Adoration
First Friday Monthly
8:00pm - 9:00pm
Starting 7th February

Everybody is welcome and encouraged to come along to spend time
with our Lord in prayer and thanksgiving to refresh our souls.
There will be periods of reflective music (Taize) and silent adoration.


PARISH SCHOOL OF RELIGION 
ENROLLING NOW 
Saturday 1st & 8th February after 6pm Mass 
Sunday 2nd & 9th February after 10am Mass 
Enrolments in the Church Foyer Classes will commence on 16 February


in the Church foyer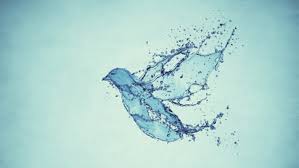 January Baptisms 
We welcome into our community: 
Barnaby Stevens, Son of Adam and Amber;
 Chelsea Turnbull, Daughter of Ryan and Monique; 
Benjamin Cassar, Son of David and Shantara; 
Sesethu Ludidi, Daughter of Gloria Nkomo


Let us pray for those who are sick. 
     We remember them in our Masses.
Recently Deceased:     
Anniversary:  Claudine MacDowell, Danielle Sykes, Brendan Gibson, Chris Thamer, Bernadette Davis, Emanuel Grech, Nicholas McInerney, Joan Casey, James Fitzgibbon, Kyall Green, Maxwell Lewis, Geoffrey Fisher, Michael Sweeney, Armando Arugay, Jane Packard, Frank Ripszam, Michael Ryan, Desmond Jones, Janelle Sykes, Margaret Hill, Declan Morris, Rupert Waterford, Jehanne Thelland, Alexander Powell, Alice Tonna, Robert Thomas, Doreen Kennedy, Salvatore Nasca.  

PRAYER LIFE
Charismatic Prayer:
Maida: 

Thursday 7:30pm      Rosary 7:00pm
0423 658 326


Meditation 

Friday 6.30-7.15 pm

Rosary

Monday – Friday 9:05am

Adult Choir

Wednesday 7:30pm

Becoming Catholic 
Rite of Christian Initiation of an Adult [RCIA] please contact the parish office for more information.
---

SOCIAL LIFE 
| | |
| --- | --- |
| Coffee Club | Fourth Sunday  after 10:00am Mass |
| Over 45's | Last Wednesday of the Month 9:30am Mass and morning tea |
| Pins & Needles | 3rd Monday of the Month 7:15pm Parish Library |
| Book club | 3rd Sunday of the Month 3:00pm Parish Library |
| Women's Breakfast | 4th Tuesday of the Month 7:30am Lucky Shot Espresso Bar Kippax |
| Youth Group | AGAPE - First & Third Sunday after 6:00pm Mass Parish Centre |
| Men's Group | 3rd Friday of the Month 6:00pm Parish Centre |

School of Religion
(Parish Centre)

Sunday 9.15am during school term

LIBRARY NEWS: Three novels on display at present which are set in the time of Christ and which bring his story alive for the reader are "Two Women of Galilee", "The Silver Chalice" and "The Big Fisherman".

ROSTERS
2 Feb           Reading Roster 
| | |
| --- | --- |
| 6:00pm | Michael Horan, Lesley Givens |
| 8:30am | John O'Heir, Elizabeth McDonald |
| 10:00am | Robin Williams, Frank Colley |
| 6:00pm | Matthew Garton, Margaret Luck |
2 Feb           Ministers of Communion 
6:00pm

Helen Kennedy, Janet Almond, Judy Netting,
Joe & Maria Catanzariti

8:30am

Carmel Screen, Sigrid Kropp, Maria Scarr, Victoria Scarano, Darren Maharaj

10:00am

Jenny Howarth, Priscilla Gonsalves, Pat Sheppard,
Bonnie & Rose Benedictos

6:00pm

Eoin Garton, Saraid Garton, Emily Gill, Liam Stewart,
John McGee
2 Feb                     Hospitality Roster  
| | |
| --- | --- |
| 6:00pm | Joe & Maria Catanzariti |
| 8:30am | Carmel Screen, Judith O'Neill, Rob Breen |
| 10:00am | Libby Kain, Margarete Gill |
| 6:00pm | Emily Gill, Saraid Garton, Liam Stewart |
Weekly Rosters 
| | | |
| --- | --- | --- |
| Altar Society:         | 27 Jan | Margaret Stanford |
| Grounds | 1 Feb | VACANT |
| Counting: | 2 Feb | Group 2 |
Church Cleaning:

27 Jan

Joseph Lê Văn Hăi
Sam Van Nguyen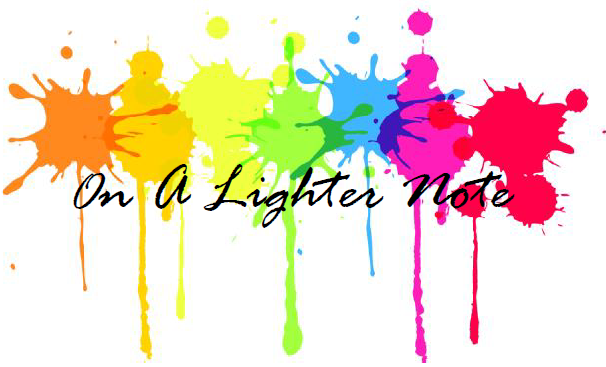 Knock knock
Who's there ?
Tick!
Tick who ?
Tick 'em up! I'm a tongue tied towboy!