---
News
Jan 24, 2019
Weekly Bulletin
 COMPACT 

St John the Apostle Parish
A Missionary of the Sacred Heart Parish 

"To be on earth the Heart of God"
____________________________________
3rd Sunday in Ordinary Time                          Year C 
27 January 2019                                              #9.19
_______________________________

From the Pastors desk…..  
Today we return to the Gospel of Luke which dominates the cycle of readings for Year C. In today's gospel Jesus inaugurates his ministry through the symbolic enactment of reading and preaching in the synagogue of his hometown of Nazareth.  
What is intriguing is the brevity of Jesus' sermon. After reading a passage from the prophet Isaiah he simply says, "Today this scripture has been fulfilled in your hearing." But what a punch is packed into that micro homily!  
The Old Testament background is important here. The promise of God found in the Old Testament is now being fulfilled in Jesus. But how this salvation is being fulfilled is important. The passage that Jesus selects to read is a blueprint for a program of social justice and hospitality. 'The Spirit of the Lord is upon me, because he has anointed me to bring good news to the poor. He has sent me to proclaim release to the captives and recovery of sight to the blind, to let the oppressed go free, to proclaim the year of the Lord's favour'.  
This passage is often chosen as one of the readings for Confirmation. In other words, the Spirit of the Lord is upon each one of us. We are anointed (first at our Baptism and then at Confirmation) to bring good news to our world. We will each do this in our own unique way. But while each of us has our own unique vocation, we also fulfil our mission in the context of community. Hopefully, then, as a parish, we can become more and more a liberated and liberating community.  
Peace & Blessings
Gerard
_______________________________
Reflection
_________________________________________

Hearing & Listening
Both Ezra and Jesus proclaimed the word of God within the context of a liturgical celebration, a setting similar to the ones wherein most people today hear God's word proclaimed. According to the teaching of Vatican II, the liturgy is described as the source and summit of our lives, and the liturgy of the word is an essential part of that celebration.  
The Liturgy of the Word, is a constitutive part of the mass. We gather to listen to what God has done and still intends to do for us. It's an experience that happens "directly" and not by having heard, because "when Sacred Scripture is read in Church, God Himself speaks to His people and Christ, present in the Word, proclaims the Gospel"  (Ordinamento Generale del Messale Romano, 29; Cf. Constitution Sacrosanctum Concilium, 7; 33).  
We need to listen to the Word of God with an open heart. God speaks and we listen, we then put into practice what we have heard. It's certainly not enough to listen with the ears, without receiving in the heart the seed of the divine Word, enabling it to bear fruit.  
We need to listen to God! It is, in fact, a question of life, as the incisive expression well reminds us that "man shall not live by bread alone, but by every word that proceeds from the mouth of God" (Matthew 4:4) — the life that the Word of God gives us.  
We must each seek out and listen to the word of God in our lives. God is always speaking to us, in the language of our lives. But it can be difficult to make out what he is saying over the noise of the world.  
The word of God to us is often counter-intuitive. What God is telling us often isn't what we want to hear. It's often not easily recognized or understood, agreeable or believable to us. Hearing the word of God and keeping it requires faith.  
The word of God elicits various responses. With the people of Ezra, we are invited to respond: 'Amen, amen! Thanks be to God!' 
Resources used: Reflection, by Dianne Bergant CSS & On the Liturgy of the Word, by Pope Francis. 
_________________________________________
Heart Spirituality
_______________________________


The Word of God
The seed is the word of God. We often hear that Word of God shared out to us in a variety of forms: preaching, edifying reading, pious talks. But apart from the word that strikes our ears, the Word communicates another to us, coming to us through the enlightenment with which he illumines our understanding, through his graces that stir our hearts and persuade our will. Let us thank the divine Heart of Jesus who gives us all these precious favours with such generosity and kindness. 
                                                                                                                         (Meditations 1, p. 288ƒ)
                                                                                                                 Jules Chevalier Issoudun 1891
May the Sacred Heart of Jesus be everywhere loved……….forever!
_________________________________________
STEWARDSHIP
_________________________________________


In the Old Testament, the Israelites were commanded by God to tithe — that is, to give 10 percent of their earnings to God for the service of the Temple. Today, this is a concept that we find inconceivable. The reality is simple: you cannot out-give God. You cannot out-do God in generosity.  
There are many inspiring stories of generosity in the New Testament: the young boy who gave everything he had (five loaves and two fish), thereby jeopardizing his family's welfare for the day. With that donation Jesus worked a grand miracle and fed thousands of hungry souls. At the end of the day, the boy went home with a hundred times more than he had given. Then there's the story of the woman who had a jar of precious ointment, worth close to $15,000 in today's currency, and she splurged and used it all to anoint Jesus.  
When we give sacrificially, our joy increases and our freedom expands. The less you have, the fewer worries you experience. In fact, that's the spirit of the Sermon on the Mount: Jesus teaches us to trust in God, not in mammon, and not to worry.
Father Francis Hoffman The Catholic Answer
_________________________________________
PARISH NEWS
_________________________________________

Over 45's will meet on Wednesday 30 January for Mass at 9:30am, followed by morning tea in the parish centre. Please come and join us, you are all most welcome. Please bring a plate to share.
Enquiries phone Margaret 6254 4048



Blessing of Candles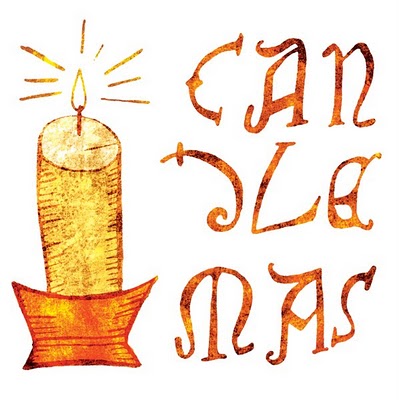 There will be a special MASS on
Saturday 2 Feb at 9:30am onThe Feast of the Presentation of the Lord
You are invited to bring your prayer candle to this mass.
The "blessing of candles ceremony" will take place during the mass.
Your candle can be placed on the table provided in front of the altar before mass.
You will then collect your blessed candle at the conclusion of mass.



Resettlement Committee [RRC] St John the Apostle - Kippax is in need of an evaporative cooler for a family they are working with. If you can help please contact the parish office.  

---

We are reading
The Shepherd's Hut
by Tim Winton

Sunday 17 February - 3:00 pm
Parish Library.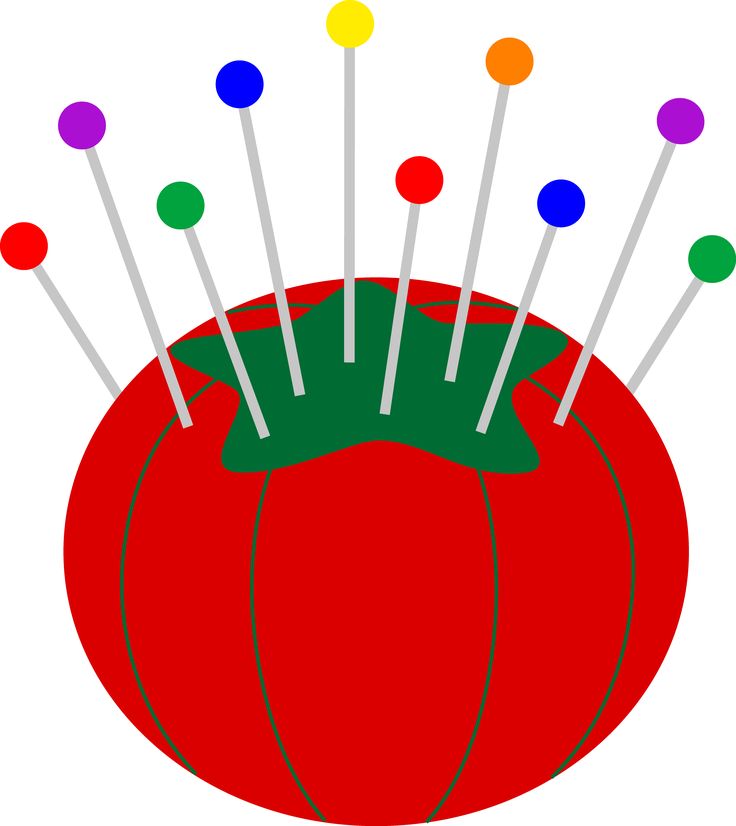 Pins & Needles Craft Group
Every 3rd Monday of the Month
Next Meeting: Monday 18 February 2019
7:15pm Parish Library
Please note a change of evening from Thursday to Monday


Appeals and Leaving Collections
We thank you for your generosity and continuted support for these charitable works

_________________________________________
NOTICES

_________________________________________ 

Dawn to Dusk
Towards a spirituality of ageing 
Written by Fr. Noel Mansfield msc
Copies of this book are available for purchase from the Book Shop.
Cost:          $20.00 per copy

 PARISHIONER CONTACT DETAILS
With the NBN rollout, you may have changed your contact details (email, phone, mobile phone). If you have updated or changed your contact details, or are not receiving any emailed information from the parish, please contact the parish office.  Thank you.

  Let us pray for those who are sick. 
We remember them in our Masses.
Recently Deceased:  Barbara Clark [Judy Mewburn's sister]

Anniversaries:    Nicholas McInerney, Emanuel Grech, Bernadette Davis, Joan Casey, Maxwell Lewis, Kyall Green, James Fitzgibbon, Michael Sweeney, Geoffrey Fisher,
Jane Packard, Armando Arugay, Frank Ripszam, Michael Ryan, Janelle Sykes,
Desmond Jones, Rupert Waterford, Declan Morris, Margaret Hiss, Jehanne Thelland,
Alice Tonna, Alexander Powell, Robert Thomas, Doreen Kennedy, Salvatore Nasca,
Julian Oakley



ROSTERS 
3 Feb                     Reading Roster 
| | |
| --- | --- |
| 6:00pm | Michael Horan, Lesley Givens |
| 8:30am | John O'Heir, Elizabeth McDonald |
| 10:00am | Robin Williams, Frank Colley |
| 6:00pm | Matthew Garton, Dennis Puniard |
3 Feb           Ministers of Communion 
6:00pm

Helen Kennedy, Janet Almond, Judy Netting,
Joe & Maria Catanzariti

8:30am

Carmel Screen, Sigrid Kropp, Maria Scarr, Victoria Scarano, VACANT

10:00am

Pat Sheppard, Henny Howarth, Nunga Umaru,
Bonnie & Rose Benedictos

6:00pm

Margaret Curry, Maria Devine, Anthony Dunnicliff-Hagan, James & Toni Cox
3 Feb           Hospitality Roster 
| | |
| --- | --- |
| 6:00pm | Joe & Maria Catanzariti |
| 8:30am | Carmel Screen, Mercia Needham |
| 10:00am | Libby Kain, Margarete Gill |
| 6:00pm | Agnes Pham |
Weekly Rosters 
Altar Society:        

28 Jan

Margaret Stanford

Grounds: 

2 Feb

David Pigram, Matthew Garton, 
Mike Lavis

Counting:

3 Feb

Group 2
Church Cleaning:

28 Jan

Joseph Lé Văn Hăi, 
Sam Van Nguyen

Becoming Catholic 

St John the Apostle Parish runs a RCIA program
[Rite of Christian Initiation of an Adult].
Please telephone the parish office for information.

PRAYER LIFE 
Charismatic Prayer:
Maida: 0423 658 326


Thursday 7:30pm  Rosary 7:00pm

Meditation  [Library]

1st, 3rd & 5th Fridays 7.30-8.15 pm

Morning Prayer:

Mon, Tues, Fri 9:10am

Stations of the Cross

First Friday Monthly
After 9:30am Mass

Children's Mass

Second Sunday monthly10:00am

Adult Choir

Wednesday 7:30pm

Children's Choir

Thursday 4:30 – 5:15pm

  SOCIAL LIFE 
Coffee Club

Fourth Sunday after 10:00am Mass

Over 45's

Last Wednesday of the Month 9:30am Mass and morning tea

Pins & Needles

3rd Monday of the Month 7:15pm Parish Library

Book club

3rd Sunday of the Month 3:00pm Parish Library

Women's Breakfast

4th Tuesday of the Month 7:30am
                                            Lucky Shot Espresso Bar Kippax

Youth Group

AGAPE - First & Third Sunday after 6:00pm Mass Parish Centre

| | |
| --- | --- |
| School of Religion (Parish Centre) | Sunday 9.15am during school term |

LIBRARY NEWS: Many thanks to those who have returned overdue books recently. Keep up the good work!

On a Lighter note

Dad is scratching his eye.
Me: "Are you okay?"
Dad: "No I'm really worried I've got a piece of steel in my eye."
Me: "Why?"
Dad: "Because I may have it for the rust of my life."