---
News
Nov 15, 2018
Weekly Bulletin
 COMPACT 

St John the Apostle Parish
A Missionary of the Sacred Heart Parish 

"To be on earth the Heart of God"
____________________________________
33rd  SUNDAY IN ORDINARY TIME                  Year B
18 November 2018                                            #51.18
_______________________________

From the Pastors desk…  
'Sunrise, Sunset' - the hit song from Fiddler on the Roof – reminds us of the cyclical pattern in nature, an endless parade of days and seasons, "one season following another".

Humans have likewise harnessed this cyclical pattern for their own purposes: the beginning and ending of the school year, the financial year, and even the yearly cycle of the Church's liturgical feasts and seasons speak of constant endings and beginnings.

The picture in today's readings is rather different. Here we are presented not with ongoing cycles, but with an end point. A final and irrevocable denouement when the world as we know it will pass away. 
Rather than instil fear in us, it is a liberating message. It is a vision that offers great hope and consolation. It means that we have a destiny; and that destiny is to share in the victory of Christ. 
One of the great musical works of the 20th century is the Quartet for the End of Time by the French composer Oliver Messiaen. It was written whilst Messiaen was interned in a German prison camp during World War II. Messiaen, a devout Catholic, imbued this composition with a vision far greater and more wonderful than all the surrounding calamities and hardships that surrounded him. 
Today, when we too experience so much uncertainty in our world, we need to embrace the vision of eternity. To know that in God's plan of salvation there will be a renewal of heaven and earth when Christ comes in glory and the end of time. 
This revelatory vision of the future orientates us to live differently in the present. We seek Christ in the present so that we may know and love him more fully in the future. How do we seek Christ now? Perhaps the following proverb may help. 
I sought my God; my God I could not see.
I sought my soul; my soul eluded me.
I sought my neighbour, and I found all three.
Peace & Blessings
Gerard
_______________________________
Reflection
_________________________________________

Trust in God
At the time this Gospel was written somewhere in the period 70-75 CE the world for the Jews and the followers of Jesus was in a state of chaos. In 66 CE a Jewish revolt against Roman occupation began in Caesarea and soon spread to most of the country. By the year 68 the sheer weight of Roman numbers had stamped out a lot of the rebellion. The leaders of the revolt rallied again in Jerusalem and in the year 70 the Roman armies laid siege to the city for several months. Finally, Titus, the emperor Vespasian's son, led an assault on the city and the Romans ransacked and burnt the entire city. The treasures of the Temple were looted and the Temple itself – the very centre of Jewish religion – was destroyed.  
For the entire Jewish community, this was absolute devastation. The destruction of the Temple surely marked the coming of the end times – the day of judgment and completion of this world.  
This passage is written for the followers of Jesus as an encouragement to not give up in the face of what appears to be overwhelming odds. In the midst of despair and fear, the followers of Jesus are challenged to remember the teachings of the one they follow.  
Today's Gospel is a call to hope. Although we can understand the context in which it was originally written, we are also challenged to apply its message of hope and perseverance to our own lives.  
Today, as in Mark's time, many people approach the future and change with fear and apprehension. As Christian people we are called to be optimistic and hopeful as we approach the future. We know that God is good, that God loves us unconditionally and that God has a dream for us. That is the simple basis of Christian hope.  
Resources used: Reflection by Greg Sunter 
________________________________________________
Heart Spirituality
_________________________________________

Heaven
Heaven is the coming together of every possible joy. 
Supreme happiness of the mind:
we shall see God in himself and in his creatures; they will appear so beautiful, so glorious, so perfect, that nothing in this world can give us an idea of it.  
Supreme happiness of the heart:
we shall love God with indescribable love. With God, in God and for God, we shall love all his works, especially his elect, the angels and the saints. Among the elect we shall love with a special love those whom we loved in this world. This twofold happiness of mind and heart will grow forever.
God is infinite, inexhaustible, he can give of himself forever without impoverishing himself. Since he is infinitely good, that is what he wants to do forever. Forever!  
Le Sacré-Coeur de Jésus
Quatrième ed. Paris 1900.
Jules Chevalier
          May the Sacred Heart of Jesus be everywhere loved……….forever! 
_________________________________________
PARISH NEWS
________________________________________________

Accommodation Wanted:
A quiet trustworthy parishioner is looking for accommodation in the Belconnen area preferably a granny flat.  He is a single man, non-smoker with a trade (painter). Enquiries: Graham Erickson 6254 6754.

The Year 7 St Francis Xavier students will celebrate their Thanksgiving Mass

at the 9:30am Mass on Monday 19 Nov.



A Liturgy of Forgiveness
Thursday, 6 December – 7:30pm
St John the Apostle Parish Church

This Liturgy is a communal celebration of God's love and forgiveness.

It will be an opportunity to express our sorrow and be open to God's healing as we make our Advent journey towards Christmas. 

 Vinnies Christmas Hampers
St Vincent de Paul Conference members are gearing up for Christmas, gathering names for food hampers and presents for kids. We will launch our Christmas Appeal on the first weekend in December when the Christmas tree will be set up in the foyer. It is a busy time and we would appreciate your help if you have some time. 
For more information contact Mike Blyth on 0419818410. Thank you.

---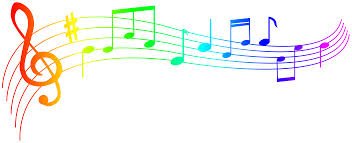 CHRISTMAS MUSICIANS AND SINGERS
 If you are interested in participating in any of the Christmas masses as either a musician or singer, please contact the parish office.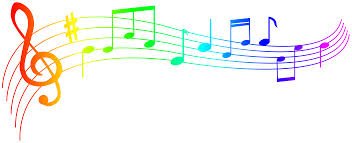 St John the Apostle Parish Music Ministry
 The parish music ministry is in need of musicians and singers alike. 
 Music is an integral part of our participation in liturgy – an integral part of our participation in the work of God. For "when song and music are signs of the Holy Spirit's presence and action, they encourage, in a certain way, communion with the Trinity" (John Paul II, Address to the Pontifical Institute of Sacred Music, 3; Chirograph on Sacred Music, 3). 
6:00pm Vigil – Singers and Musicians
10:00am Sunday Children's Mass
6:00pm Sunday (1st & 3rd) to assist AGAPE Youth Group
Contact: Parish Office kippax@cg.org.au or Joan Breen robjoanbreen@optusnet.com.au

Relax, Review, Reflect
Faith and Film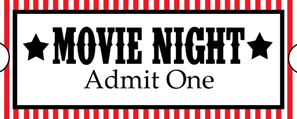 Come and relax, (re)view a contemporary film and reflect and share how you would approach issues raised in the film in light of your own life's experience.  
The first viewing will be held on Thursday 13th December at 7:30pm in the parish library.  
To register your interest or for more information, please contact the parish office on 6254 3236 or kippax@cg.org.au

 

Pins & Needles Craft Group

Third Thursday Monthly
Next Meeting: 20 December 
7:15pm Parish Library 

Agape - Youth Group
High school students in years 7 to 12

First and Third Sundays after the 6:00pm Mass
Next gathering  18 November 
This group is a way for young people to learn about the church and deepen their faith together. Contact Jake 0431797644 or Jake.Wenger@sfx.act.edu.au 

PARISHIONER CONTACT DETAILS
With the NBN rollout, you may have changed your contact details (email, phone, mobile phone). If you have updated or changed your contact details, or are not receiving any emailed information from the parish, please contact the parish office.  Thank you.

SUNDAY AFTERNOON BOOK CLUB 
We are reading 

"Little Failure: A memoir"
by  Gary Shteyngart
 Sunday 18 November - 3:00pm Parish Library.
Anyone who has an interest in discussing novels is most welcome

ST JOHN THE APOSTLE
WOMEN'S BREAKFAST CLUB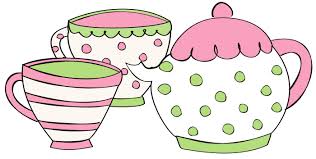 The next breakfast is:
Tuesday 27 November 7:30am
Little Chef Café
Nettlefold Street Belconnen


  Children's Choir
Rehearsals Thursdays 4:30pm – 5:15pm
Next singing at 10:00am Mass on
Sunday 11 November.
____________________________________
NOTICES
_______________________________
Fr Hilton Roberts 60th Anniversary Celebration
When:      Sat 1 December
Where:     St Matthew's Page
Time:        Mass at 12noon followed by a shared lunch at the School Hall.                                       Bring a plate to share.
Contact:   South Belconnen Parish Office on 6254 1827 or belconnensouth@cg.org.au 

 Memorial Mass for those who have died by suicide
When:        21 November
Where:       St Joseph's Church O'Connor
Time:         7.00pm – 8:30pm.
Loss from suicide gives rise to a unique type of grief and spiritual anxiety. To include your loved one's name in the liturgy and /or a photograph before the Altar, please contact Catherine Paice at Catherine.m.paice@gmail.com or 0415 154 784
---

Calvary Hospital Auxiliary
Christmas Craft and Present Stall
Date:              28th and 29th November
Time:              8.00am to 4.00pm.
Place:             Lewisham Building Foyer Calvary Public Hospital
All proceeds will be used to provide medical equipment and items for patient comfort. Enquiries: Mary Cruikshank 62544084

 

Stage Two Consultation Day for Women
1 December @ 10:00 AM - 2:00 PM
St Francis Xavier College Florey
All Catholic women welcome. An opportunity to complete a discernment process regarding the future of the Catholic Church in Australia and the possible re-establishment of an Archdiocesan Women's Group. Contact Jacinta on 62019861 or register at www.catholicwomen.org.au

Youth Ministry in Belconnen
Agape Youth Group, for young people at school in years 7-12 meet after the 6pm Mass at St John's Kippax on the 1st and 3rd Sunday of the month. This group is a way for young people to learn about the church and deepen their faith together.
Contact Jake.Wenger@sfx.act.edu.au   or 0431797644
Journey in Faith is a young adults' group for 18-30 year old's who are interested in growing their faith and forming friendships with other like-minded people.
We meet after 6pm Mass at St Monica's, Evatt on the 1st Saturday of the month.
Contact Katie at Kaitlyn.Golding@sfx.act.edu.au  
We are looking to start up a Junior Youth Group at St Vincent's and St Matthew's parish for primary school aged students. If you think your children, grandchildren, nieces or nephews might be interested in participating please send an email to sarahlarkin980@gmail.com

 Let us pray for those who are sick.
We remember them in our Masses.
Recently Deceased:  Fransien Ashauer

Anniversaries: Nell Clarke, Matthew Biggs, Joey Griffiths, Marie Corr, Nelson Canas, Irene Collbourne, Constianus Slusser, Patricia McGee, Honorio Arranz, Dorothy Lenihan, Mary-Ellen Roots, Krissy Thomas, Herbert Gallagher, John Welfare, John Patterson, Winifred O'Neill, John Burns, John Costelloe, Susan Sutch, Darren O'Brien, Leslie Lincoln, Conelly Andrae. 

ROSTERS
25 Nov                  Reading Roster
| | |
| --- | --- |
| 6:00pm | Elaine Laycock, Margaret Luck |
| 8:30am | Carmel Screen, Shane Murtagh |
| 10:00am | Louise Honan, Ann Reynolds |
| 6:00pm | Marian Crowley, Andrew Luck |
25 Nov                  Ministers of Communion 
| | |
| --- | --- |
| 6:00pm | Marie McKie, John Drury, Barbara Witrzens, Terry O'Brien, Vacant. |
| 8:30am | Ted & Clare Kell, Violet Duve, Judith Deklin, VACANT |
| 10:00am | Robin Williams, Libby Costello, Pat Sheppard, VACANT, VACANT |
| 6:00pm | Agnes Pham, VACANT, VACANT, VACANT, VACANT |
25 Nov                  Hospitality Roster
| | |
| --- | --- |
| 6:00pm | Barbara Witrzens, Marie McKie |
| 8:30am | Fay Stephenson, Margaret Ohlin |
| 10:00am | Margarete Gill |
| 6:00pm | Christine Lancaster |
Weekly Rosters
Altar Society:        

19 Nov

Mary Cruickshank

Grounds: 

24 Nov

David Pigram,  Matthew Garton,
Mike Lavis

Counting:

25 Nov

Group 7
| | | |
| --- | --- | --- |
| Church Cleaning: | 19 Nov | John & Jenny Maher, Carol Blyth |


Becoming Catholic 

St John the Apostle Parish runs a RCIA program
[Rite of Christian Initiation of an Adult].
Please telephone the parish office for information.

PRAYER LIFE 
Charismatic Prayer:

Maida: 0423 658 326

Thursday 7:30pm

Rosary 7:00pm

Meditation  [Library]

Friday 7.30-8.15 pm

Morning Prayer:

Mon, Tues, Fri 9:10am

Stations of the Cross

First Friday Monthly

After 9:30am Mass

Children's Mass

Second Sunday monthly10:00am

Adult Choir

Wednesday 7:30pm

Children's Choir

Thursday 4:30 – 5:15pm

 SOCIAL LIFE 
| | |
| --- | --- |
| Coffee Club | Fourth Sunday after 10:00am Mass |
| Over 45's | Last Wednesday of the Month 9:30am Mass and morning tea |
| Pins & Needles | 3rd Thursday of the Month 7:15pm Parish Library |
| Book club | 3rd Sunday of the Month 3:00pm Parish Library |
| Women's Breakfast | 4th Tuesday of the Month 7:30am Little Chef Café Belconnen |
| Youth Group | AGAPE - First & Third Sunday after 6:00pm Mass Parish Centre |

| | |
| --- | --- |
| School of Religion (Parish Centre) | Sunday 9.15am during school term |

LIBRARY NEWS: One of the interesting books on display this week is "Kath's Miracle: the story behind Saint Mary McKillop's second miracle"

On a Lighter note


What do you call a horse that moves around a lot?     

Unstable.
When is a door not a door?

When it's ajar.