---
News
May 17, 2019
Mar 15, 2019
Weekly Bulletin
COMPACT

St John the Apostle Parish
       A Missionary of the Sacred Heart Parish           
FOURTH SUNDAY OF EASTER                          Year C
12 May 2019                                                    #24.19
_________________________________________

From the Pastor's desk……..
"I give you a new commandment, that you love one another. Just as I have loved you, you also should love one another." Jesus is not simply saying that love should characterise our way of living, but that we should love in the same manner in which he himself loved. In other words, he offers the template of his own life as the model for us to adopt. That's a tall order! Jesus loved completely, to the point of laying down his life.
Jesus did not start a new religion – Christianity emerged post-resurrection. Jesus lived and remained within the Jewish religion. What he did offer was a new way of interpreting and living out that religious faith that placed love as central.
◊◊◊

You may have notice the installation of the ambry, or the place of reservation for the holy oils, on the wall of the church near the sanctuary. The oils themselves are contained in vessels commissioned by the parish and designed and constructed by a local Canberra artist, Rose-Mary Faulkner.
A new font has also been designed by the architect and parishioner of Kippax,
Eman Basheer. The floor has been installed and we expect the font to be in place sometime in June.
◊◊◊
Congratulations to the young people who received the sacrament of Confirmation on Thursday evening. It was a beautiful event and many thanks to all those involved in preparation the children and in the preparation and celebration of the liturgy.
Peace & blessings,
Gerard
_________________________________________
 Reflection
_________________________________________
As I have Loved You
When most of us hear the word "commandment," we likely think of the Ten Commandments. But Jesus speaks of a "new" commandment surpassing and summing up the "ten" of the Hebrew Bible (Ex. 20:1-17; Deut. 5:6-21): "This is my commandment: Love one another." He also says: "The entire law and the prophets is summed up in the two great commandments: to love God and to love one another" (Matt. 22:36-40).
Earlier in his ministry, Jesus was asked which commandment was the most important. He replied that you must love the Lord your God with all your heart and that you must love your neighbour as yourself (Mt 22). The 'new' commandment that he issues at the Last Supper is not so much a new commandment as a variation on a theme.
His language conveys an imperative: you must love one another, 'just as I have loved you'. He tells the disciples – and us – that the way they behave towards one another must be with the same love that Jesus treated them. And the love that Jesus gave was the love of God for all the world.
Perhaps we don't want to hear this commandment because we can never live up to it through our own efforts. We'd like to whittle it down to a little commandment, like "Come to church on Sunday." But who of us can say we have really loved yet? We're all beginners. We're all starting anew every day, and we're failing anew every day. We can never fully succeed by ourselves we need to rely upon the mercy, compassion, and grace of God.
It seems God gave us a commandment that we could not obey. Perhaps this is so we would have to depend upon the Holy Spirit. Only by living in love, in communion - God in us and we in God (Jn. 17:20-26) - do we find, every once in a while, a love flowing through us and toward us and from us that is bigger than our own. And we surely know it's not "we" who are doing it!
Resources used: The Greatest Commandments, by Richard Rohr OFM, Reflection, by Greg Sunter
________________________________________________
 Heart Spirituality
________________________________________________
The motive for my creation
 God says to me,
I have loved you with
an everlasting love! 
Me! 
It is specifically me
whom God has so loved,
ungrateful me, sinful me.
God of surpassing majesty,
God of supreme beauty
and limitless perfection,
God has loved me.
God!...me!...
what distance!
The Infinite!...and nothing!
And God has loved this nothing!
Loved!
O God of love,
make me understand this word:
Loved!
He who has always existed has always loved me, and it is through love
that he decreed my creation
from all eternity.
Jules Chevalier msc (Retraite, p. 17ƒ, Issoudun 1904)
May the Sacred Heart of Jesus be everywhere loved……….forever!
_____________________________________________________________________________
Stewardship
________________________________________________
Living a Life of Service
How exactly is Jesus Calling us to love? As He Himself loved. Jesus loved (and loves) by serving us and by making a sacrifice of His very life for us. That is a tall order. 
Living a life of service and self-sacrifice is not easy because it requires us to continuously fight against our selfish inclinations. But the more we empty ourselves of "self" by serving others, the more room we make in our hearts for God to pour His grace into us. 
Stewardship Reflections from TheCatholicSteward.com
________________________________________________
PARISH NEWS
________________________________________________



Archdiocesan Clergy Assembly
Frs. Gerard and Kimi will attend the clergy assembly from 
Tuesday 21 May to Thursday 23 May.
On Wednesday and Thursday mornings that week the 
9:30am mass will be a Liturgy of the Word with Communion.

The Leaving Collection last weekend
to support the MSC novitiate and pre-novitiate
raised $781.45.
Thank you.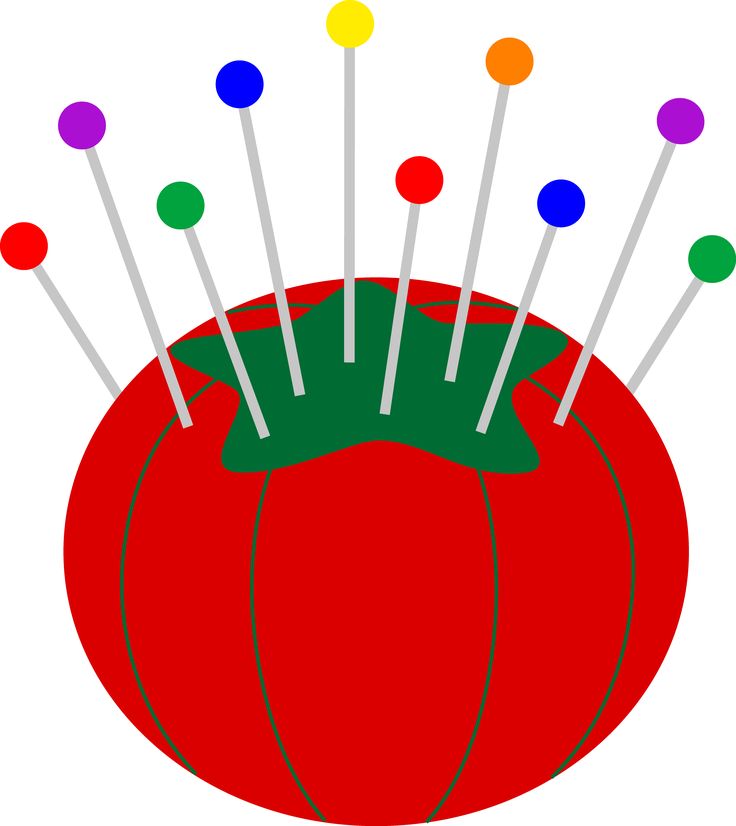 Pins & Needles Craft Group
Every 3rd Monday of the Month

Next Meeting: Monday 20 May 2019
7:15pm Parish Library

 Pre-Teen Group – (Yrs. 3-7) 4:45pm
Youth Mass – (All ages) 6:00pm
Next gathering 25 May

Marian Hall – St Matthew's Page
Every 4th Saturday of the month
Students in years 3 to 7 are invited to join in an afternoon of - FFF - 
faith, friendship and fun, then stay for the Youth Mass at 6:00pm.

Sacrament of the Anointing of the Sick
is celebrated on the last Friday of each month after the 9:30am mass.

Next anointing will be 31 May.

We are reading
Ghost Empire, by Richard Fidler
Sunday 19 May- 3:00 pm 
Parish Library.
There is one copy of the book available at the parish office.

 ACU BLACKFRIARS LECTURE SERIES
Future Education – Future Opportunities
When:            Tuesday 21 May 2019
Where:           Room 301.1.20 Veritas Building ACU Campus Watson
Time:             5:30pm registration         6:00pm – 7:00pm Lecture
Cost:              Free
RSVP:            17 May 2019 ocd.canberra@acu.edu.au

Freezing night in Canberra
Thursday 20 June 2019
"One night isn't a lot, but it can make a whole lot of difference"
our parishioner Ted Kell is participating in the SLEEPOUT this year.
To donate go to www.ceosleepout.org.au
and donate using his particular reference.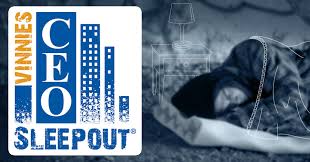 Weekend Retreat
Longing for a time of silence and stillness?
Join our parish Meditation Group at Douglas Park

When: Friday 26 July - Sunday 28 July

Contacts/Bookings (by May 31)
Jenny Maher:     0402 112 973
Pat Gilchrist:      0427 544 923

 THE CHURCH FOYER IS HEATED
To maintain the heat in the foyer and to conserve energy would you please close the door when entering the church. Thank you.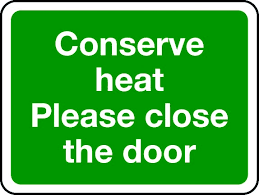 Calvary Public Hospital Auxiliary 40th Birthday
Thursday 6 June 2019  
CIT Restaurant Reid
Calvary Public Hospital Auxiliary has been supporting the hospital for 40 years and has raised over $2.3m for the purchase of equipment for patients and staff. 
All members past, present and future, their guests and friends are invited to join the celebrations and enjoy the CIT's creativity and hospitality. $40 per head. Tickets and further information from Daphne on 0407 835 846. 

Calvary Public Hospital Auxiliary Membership Drive
New members are urgently needed to assist with the Auxiliary's fund raising activities.
When: Thursday 30 May, 10-4pm
Where: Foyer, Calvary Public Hospital, Hayden Drive, Bruce.
Please come along for further information, or ring Daphne Ashley on 0407835846.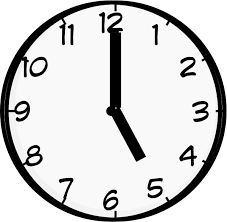 The Vigil mass has been moved forward to 5:00pm 

Confessions have also moved forward one hour 4:00pm – 4:30pm

Rosters
26 May            Reading Roster
| | |
| --- | --- |
| 5:00pm | Margaret Luck, Elaine Laycock |
| 8:30am | Carmel Screen, Shane Murtagh |
| 10:00am | Ann Reynolds |
| 6:00pm | Marian Crowley, Andrew Luck |
26 May     Ministers of Communion  
5:00pm

Marie McKie, John Drury, Terry O'Brien,
Margaret McMahon, VACANT

8:30am

Violet Duve, Judith Deklin, Ted & Clare Kell, VACANT

10:00am

Robin Williams, Libby Costello, Pat Sheppard, Erin Pitt, VACANT

6:00pm

VACANT
26 May          Hospitality Roster  
| | |
| --- | --- |
| 5:00pm | Marie McKie |
| 8:30am | Fay Stephenson, Margaret Ohlin |
| 10:00am | Margarete Gill |
| 6:00pm | Christine Lancaster |
Weekly Rosters 
| | | |
| --- | --- | --- |
| Altar Society:         | 20 May | Mary Cruickshank |
| Grounds | 25 May | David Pigram, Mike Lavis, Matthew Garton |
| Counting: | 26 May | Group 7 |
| | | |
| --- | --- | --- |
| Church Cleaning: | 13 May | John & Jenny Maher, Carol Blyth |


"I'll never tell: Odyssey of a rock and roll priest", "John XX111 – Pope of the council" and
"Cardinal Hume and the changing face of English Catholicism" are three biographical books on display this week.

   Let us pray for those who are sick, we remember them in our Masses.
Recently Deceased:
Anniversaries:   
Daphne Parnell, Ella Dimitres, Sandra Miniotas, Anne Ots, Neil MacFarlane,
John Loadsman, Bernard Gibson, Gloria Fleming, Edward McGregor, Michael Logan, James Ohlin, June McCall, Hermine Raeuscher, David Pinner, Christopher Boyldew,
Stan Niemiec, Gloria Harris, Suzana Katavic, Thomas Flynn, Sofie Aver, Adena Hugo, Mary Harrison, Ruby Molloy, Kevin McAlister, Pat Butcher, Brian Durack.

Becoming Catholic 
St John the Apostle Parish runs a RCIA program
[Rite of Christian Initiation of an Adult].
Please telephone the parish office for information.

PRAYER LIFE 
Charismatic Prayer:
Maida: 0423 658 326


Thursday 7:30pm  Rosary 7:00pm

Meditation 7.15-8.45 pm
Library
Church


1st, 3rd & 5th Fridays 
2nd & 4th Fridays 

Morning Prayer:

Mon, Tues, Fri 9:10am

Stations of the Cross

First Friday Monthly 
After 9:30am Mass

Children's Mass

Second Sunday monthly10:00am

Adult Choir

Wednesday 7:30pm

Children's Choir

Wednesday 4:15 – 5:00pm

  SOCIAL LIFE 
Coffee Club

Fourth Sunday after 10:00am Mass

Over 45's

Last Wednesday of the Month 9:30am Mass and morning tea

Pins & Needles

3rd Monday of the Month 7:15pm Parish Library

Book club

3rd Sunday of the Month 3:00pm Parish Library

Women's Breakfast

4th Tuesday of the Month 7:30am
                                            Lucky Shot Espresso Bar Kippax

Youth Group

AGAPE - First & Third Sunday after 6:00pm Mass Parish Centre

| | |
| --- | --- |
| School of Religion (Parish Centre) | Sunday 9.15am during school term |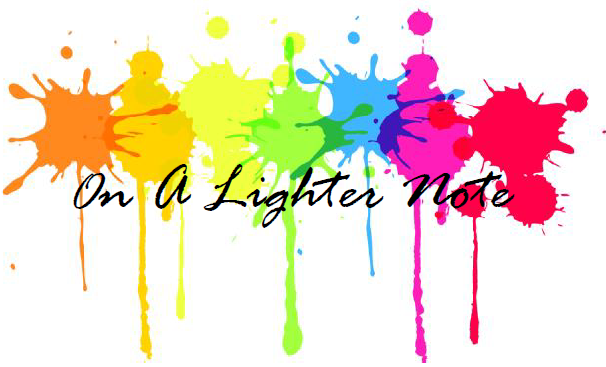 A man goes to the doctor and says: "Doctor I swallowed a key.
Can you please get it out of my belly?"
The doctor asks: "When did you swallow it?"
"About 3 years ago."
"Really? Why are you coming this late?!"
"Well… I lost my spare key."