---
Weekly Bulletin
St John the Apostle Catholic Community
A Missionary of the Sacred Heart Parish
"To be on earth the Heart of God"


_________________________________________
---
---
12th Sunday in Ordinary Time                          Year A
25 June 2017                                                     #31.17
________________________________________________
---

Weekly Reflection  
____________________________________
 Do Not be Afraid 
When I was a boy I was often told that 'What's said and done in the home, stays in the home.' And to a degree, this is a good and loyal principle. There are, however, family secrets and lies that cause untold damage for generations because no one is allowed to speak about them. Sexual abuse, domestic violence, suicide, incest, drug-taking, alcoholism, theft, adoption and abortion are only some of the secrets and lies that many families sit on.
Jesus, however, tells us in today's Gospel that what you 'say in the dark, tell in the light. What you whisper in darkness, shout from the housetops.' This doesn't mean that Christians tell everyone their personal business, but it does cut to the heart of what stunts spiritual and personal growth.
To the degree that something shameful remains buried, hidden and unhealed, then its power over us is increased. It remains the thing about which we can never speak. The bad spirit has a field day with this sort of stuff, feeding our fears and lowering our self-esteem. 
In this regard some Christians make a false distinction between their spiritual and psychological lives. They hold that the exploration of one's personal history or emotional problems is self-indulgent or unimportant to how we live.  
We all know people who, in the pursuit of emotional health, become obsessed by their own story, feelings, reactions and psychology. Today's Gospel reminds us that there is a middle road between denying what should be acknowledged and dealt with, and being absorbed by it.  
Long before the therapist's office Christ enabled the Church to develop the Sacrament of Penance where we admit our most destructive behaviour and hear that we are forgiven and healed.  
Christ wants the things that we are afraid of to be drawn out into the light, spoken of and healed.  
Resources used: HOMILY, by Richard Leonard SJ 
_______________________________
NOTICES
_______________________________
PARISH NEWS 
________________________________________________
We welcome Fr. John Bosman msc who is visiting the parish this weekend. We trust that his stay is a peaceful and enjoyable one.
  ∫∫∫
The St Joseph the Workercrew have been busy in the parish grounds removing the half brick wall on the Chave Street side of the Church. We thank them for their tireless work in keeping the parish buildings spruced up and in good condition.
 ∫∫∫
PLANNED GIVING
Envelopes for the 2017-2018 planned giving year are available on the table in the church foyer. Planned Giving tax receipts for the 2016-2017 financial year will be emailed to givers the week commencing 3 July 2017
 ∫∫∫ 

Sacrament of the Eucharist.
Formation Evening for Parents
Monday 26 June 2017
7:00pm – 8:30pm
St John the Apostle Parish Centre
∫∫∫ 
The Sacrament of the Anointing of the Sick:
Friday 30 June after 9:30am Mass.
 The sacrament reminds us that God wants to give comfort to the suffering 
and wants us to relieve suffering where we can. 
_______________________________________________________
MINISTRY FORMATION SESSIONS
Ministers of God's Word  & Ministers of Communion
Sunday   26th  June 11:30am
Thank you to all who attended the recent training sessions for these ministries and to those who raised some issues which will be discussed at the next Liturgy Group Meeting. 
It is a requirement that members of these ministries attend the training sessions when they are offered. To that end, another two dates are being offered so that those who were not free then, may attend these next sessions. There will be a joint education session and then groups will divide for specific information pertaining to their ministry. 
Mary French & Judy Netting for the Liturgy Committee. [Reading & Communion Ministries]
---------0-0-0-0-0--------- 
Parish Centre Facilities 
Currently the parish centre does not have a cleaning roster and is cleaned on an ad hoc basis. It would help if the centre had a good clean once a month. An idea has been put forward that perhaps some of the different groups in the parish might volunteer to clean the centre. Please contact the parish office. 
---------0-0-0-0-0---------

National Church Life Survey
In November 2016 our parish participated in the NCLS. We have now received the summary profile of our parish and over the next few weeks we will bring you some of the results.
Church life Profile
The people of this church - Demographic Profile
| | |
| --- | --- |
| 62% | Of all people are female & 38% male |
| 48% | Of all people have a university degree |
| 22% | Have a trade certificate, diploma or associate diploma |
| 29% | Have primary or secondary school education |
---------0-0-0-0-0---------
Over 45's will meet on Wednesday 28 June for Mass at 9:30am, followed by morning tea in the parish centre. Please come and join us, you are all most welcome. Please bring a plate to share.
Enquiries phone Margaret 6254 4048 

---------0-0-0-0-0---------
---
Apostleship of the Sea
Supporting Seafarers
Sea Sunday Appeal 9 July 2017 
This year's theme is 'In the midst of the storm',
highlighting the mental vulnerabilities of seafarers on the oceans.
There will be a leaving collection the weekend of 8/9 July for this appeal

---------0-0-0-0-0---------
WANTED – Room to rent
A young female parishioner is looking for a room to rent.
Contact Petrolina 0470 186 840
---------0-0-0-0-0---------
---------0-0-0-0-0---------
 VINNIES SLEEPOUT 22 June 2017 
Donations can be made until the end of July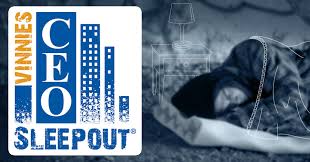 Support Ted Kell  
To donate go to www.ceosleepout.org.au  
and donate with the reference Ted Kell.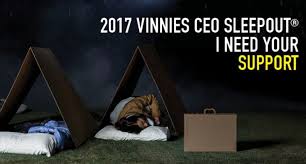 ---------0-0-0-0-0---------
 Position Vacant 
The Australian Catholic Bishops Conference is seeking to employ a dynamic,
self-motivated and dedicated person for the role of: 
Director - Office for the Participation of Women
A position description is available from www.employmentrelations.catholic.org.au To be considered for this role applications should address the knowledge, skills and experience listed in the position description.  
Enquiries Ms Jane Bashiruddin 0447 238 432 oeradvisor@catholic.org.au
 Closing date 30 June 2017, 4.00pm.
---------0-0-0-0-0---------
 Pins & Needles Craft Group
Third Thursday Monthly 
Next Meeting: 20 July 2017
7:15pm Parish Library

 All Welcome.  
If craft is not your thing, maybe conversation is! 
---------0-0-0-0-0---------
 Calling young Australians to be part of an international conversation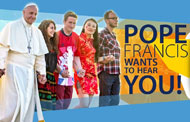 Pope Francis has called young people to join this inclusive journey saying that the Church 'wishes to listen to your voice, your sensitivities and your faith; even your doubts and your criticism. Make your voice heard, let it resonate in communities'.
 Closing date: Sun, 2nd July
Email: Synod2018@catholic.org.au
Website: https://www.catholic.org.au/youthsurvey
---------0-0-0-0-0--------- 

Sound of Wood God is Good
Nine Indonesian female champions of Kolintang, a traditional Indonesian xylophone - are touring Australia and will perform in Canberra - classical, Christian, Australian, and modern songs.
When:           Fri, 30 June (7pm - 9pm)
Where:         St Edmund's College Br. Wallace Hall
Contact:       Fr David 0435 484 608
Cost:                $20 or $30
All proceeds will go towards building a church in Flores Indonesia.
Bookings:          https://kolintang.eventsmart.com/
---
 ---------0-0-0-0-0---------

PRACTICE
29 June 2017
Thursdays Weekly
4:00pm – 5:00pm
Parish Church
The Childrens Choir sings at the 10:00am Mass on the second Sunday of the month. Contact the Parish Office on 6254 3236 or kippax@cg.org.au for more information
---------0-0-0-0-0---------
 SUNDAY AFTERNOON BOOK CLUB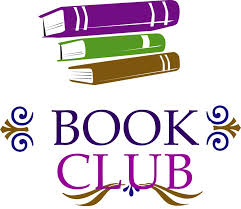 "The Children Act"
By Ian McEwan
Sunday 16 July 2017 - 3:00 pm 
-----------0-0-0-0-0-----------
ST JOHN THE APOSTLE WOMEN'S BREAKFAST CLUB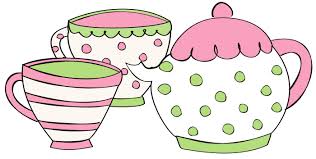 The next breakfast is: 
 Tuesday 27 June  -  7:30am
Little Chef Café 
Nettlefold Street Belconnen

Every 4th Tuesday of the month 
________________________________________________________________________
GOSPEL IN A NUTSHELL Mt 10:26-33
'Do not be afraid' is one of the most commonly repeated sentences in the Bible. In one form or another, the command to 'be not afraid' or 'fear not' appears several hundred times throughout the Old and New Testaments. Today's gospel passage is part of the sending out of the Twelve that occupies all of Chapter 10 in the gospel. It follows a little later in the chapter from last week's reading in which Jesus called the Twelve and sent them out as Apostles. The remainder of the chapter provides an extended teaching on what it means and what it costs to take the message of Jesus out into the world.
Jesus teaches the Twelve that the message they bear will not always be well received and there will be those who will seek to silence the Apostles through violent means.
Resources used: Greg Sunter at LiturgyHelp 
________________________________________________
ROSTERS
 2 July          Ministers of Communion
  5:00pm

 Joe Catanzariti, Maria Catanzariti, Helen Kennedy,
 Debbie Milne, Judy Netting

  8:30am 

 Carmel Screen, Sigrid Kropp, Maria Scarr, VACANT, VACANT

10:00am

 Pat Sheppard, Jenny Howarth, Nunga Umaru,
 Bonnie Benedictos, Rose Benedictos

  6:00pm

 James Cox, Toni Cox, Margaret Curry, 
 Maria Devine, Anthony Dunnicliff-Hagan
 2 July        Reading Roster
| | |
| --- | --- |
|   5:00pm |  Michael Horan, Lesley Givens |
|   8:30am |  John O'Heir, Violet Duve |
| 10:00am |  Robin Williams, Frank Colley |
|   6:00pm  |  Nicole Mikkonen, Judith Deklin |
 2 July            Hospitality Roster
| | |
| --- | --- |
|   5:00pm | Joe Catanzariti, Jenny Maher |
|   8:30am | Carmel Screen, Rob Breen |
| 10:00am |  Libby Kain, Bryan Cowman |
|   6:00pm | Agnes Pham |
Weekly Rosters
     Altar Society:
 

26 June

      

Gabrielle Culhane
     

Grounds:

                      

 1 July        

  Group 1                 

     Collections:
 

2 July

 

Group 1
     

Church Cleaning:        

  
     

Agnes Le & family    

 
______________________________________________________________
Weekend Funnies
What Am I? 
I can be cut but I'm not a vegetable 
I'm found on a baseball field but I'm not grass 
I'm found on a ring but I'm not a boxer 
I'm in a deck of cards but I'm not a joker
A. Diamond
________________________________________________
Let us pray for those who are sick.
 We remember them in our Masses.
Recently Deceased:  
Anniversary:  Jason Murray, Arthur Yea, Kevin Maloney, Suzie Katavic, Nathan Jones, Daniel O'Connor, Eileen Schmich, John Lazaro, Mildred Holland, William Edmunds, 
Rohan Murphy, Norah Keneally, Rebecca Malone, Jan McDonough, Stanley Howell, Narelle Karling, Lynne Williman, Philip Connolly, Daniel Worner, Catherine Farrugia, Gilbert Hall, Patrick Salmon, Jean Irvine, Jack Synnott, Elizabeth Dennison, John O'Brien, Steven Argy, Rosalie Callaghan, Constance Crowe, Gertrude Czarnik, Conner Cooke, Anne Patterson.
________________________________________________________________________
LIBRARY NEWS: Some of the books on display this week are "Through the eyes of faith", "Field of compassion: how the new cosmology is transforming the spiritual life", Sanctuary: creating a space for grace in your life" and "Christian discovery: the road to justice.
______________________________________________________________
School of Religion: – 9.15am-10.00am
Sundays Parish Centre (School Term Only)
For children not attending a Catholic School
________________________________________________________________________

Hearing Loop: - We have a hearing loop in the body of the church. To access it turn your hearing aid to the T-Switch setting.