---
News
Nov 15, 2019
Nov 8, 2019
Weekly Bulletin
COMPACT

St John the Apostle Parish
       A Missionary of the Sacred Heart Parish           
33rd Sunday In Ordinary Time                         Year C 
17 November 2019                                             #51.19
_________________________________________
From the Pastor's desk…..
We are almost at the end of the liturgical year. Next week we celebrate the feast of Christ the King which marks the last Sunday of the liturgical calendar. Therefore, it is not surprising that the readings for this Sunday speak about the end times. But predictions of the future are not meant to concern us greatly. What is important is that we have a future that is bound up in God's future and promise. This, surely, is the ground of our hope.
Last night the Parish Pastoral Council met for its final meeting of the year. I would like to take this opportunity to welcome and thank Kirsty Vera for accepting the invitation to join the Council. The present members including Kirsty are Carl Madsen (chair), Tim Gill, Norma Barakat, Dennis Puniard, Kim Wilson, Judy Lane, Stephanie Stewart (ex officio, representing the School Principal) Marian England (ex officio), Fr Kimi Vunivesilevu, Fr Michael Stephan and myself. I thank them all for their ongoing service to the parish. During the year the Pastoral Council has participated in the National Plenary Council, has initiated the Men's Group, the Annual Parish Picnic and is about to launch Heart Groups – a way for parishioners to gather together for social and spiritual occasions.
Many parishioners have asked me about my sabbatical which will begin in late January next year. I am conscious of my vague responses. The fact is that I am still haven't finalized my plans. Basically, the sabbatical will be an opportunity for me to pursue further studies in liturgical music. I have a number of compositions that I hope to publish and record during my sabbatical. Where I'll be living is not yet decided, but most probably I will be residing in one of our MSC houses in Australia.
_________________________________________
 Reflection
_________________________________________
God's Fidelity gives us Hope

Writings such as today's gospel passage about what will happen at the end of the world and how God will be revealed are described in the Christian tradition as 'apocalyptic writing'. 'Apocalypse' comes from the Greek word meaning, 'to lift a veil' or 'to reveal'. The apocalypse is not the end of the world, but rather the revelation that will come at the end of the world.
When bad things happen to good people, when they happen to us, we have choices. We can give into desolation, depression and despair. Or we can choose to hope. Christian hope is not about 'pie in the sky when we die'. It is not about 'putting on a happy face, come what may'. St Augustine tells us hope is based on the justice God wants in this world, and will see done in the next. Interestingly, one of the signs Jesus speaks about in today's Gospel is famine. We have known for thirty years that if we all lived justly and shared from our abundance, we could have seen an end to starvation. We choose otherwise and sometimes blame God.
In today's gospel, Jesus offers us the hope of God's fidelity whatever suffering we may endure. We are challenged to counter despair, not place our trust in things or institutions which we can see but to not be afraid and stand up for faith and hope.
St Thomas Aquinas teaches us that hope, along with faith and love, is one of the prongs in the anchor of Christian belief. No matter how stormy are the waters, how much we are tossed and buffeted by life's winds, this anchor keeps us rooted in God until calmer seas return. Hope is about holding on, come what may.
Today's Gospel is not interested in a timetable for disaster. It's about encouraging us to drop the anchor of hope overboard when the times get tough.
God does not come at the end to condemn, but to save.
Resources Used: Reflection, by Greg Sunter, at Liturgy Help and Raised from the Dead by Richard Rohr OFM
_____________________________________________________________________________
 Heart Spirituality
_________________________________________
The Transformation of the material world

"The heavens are the work of your hands; all will banish." That is true, but explaining it further King David adds: "You will change them Lord like a garment" [Ps 102:25ƒ].
What is announced here is a destruction, of form not of substance.
"The present sky and earth are destined for fire, and are only being reserved until judgement day so that all sinners may be destroyed" [2 Pet.3:7,10]. That will be the general purification of the universe, a universe "unable to attain its purpose, but not for any fault of its own.
Freed from its slavery to decadence, it will enjoy the same freedom and glory as the children of God.
From the beginning until now the entire creation, as we know has been groaning in one great act of giving birth" [Rom. 8:20-22]
This giving birth that is being prepared refers to the new universe: "What we are waiting for is what he promised: the new heaven and new earth, the place where righteousness will be at home" [2 Pet. 3:13].
Jules Chevalier msc
(Le Sacré-Coeur de Jésus p. 303f , Paris, 1900) 
  May the Sacred Heart of Jesus be everywhere loved……….forever!
_________________________________________
Stewardship
_________________________________________

The Challenge of Stewardship

We often understand that change is necessary ("Repent!") in our lives, and that we are to follow the model presented to us by Jesus in our lives as well if we wish to be His disciples.
The challenge for us is to do it. We have often pointed out that living the life of a good steward requires action. It is not passive. There are those inevitable levels of stewardship progression:
1. Understanding what stewardship means;
2. Accepting that it is indeed what we need to do;
3. Doing what we need to do. (this is where the challenge lies)
However, Jesus warns us in this Gospel that it is not easy, and it may require sacrifice and the strength to withstand the attitudes of a world around us where living as Christ told us to is not always accepted. Our strength, of course, is in the Lord.
Stewardship Reflections from TheCatholicSteward.com
_________________________________________
PARISH NEWS
_________________________________________
Vinnies Christmas Appeal will be launched in the Parish
on the weekend of 30 November and 1 December.
Donations of food, gifts, money and time will be gratefully accepted. 

Watch Compact for more information. 

Christmas Eve
Choir singers needed

                         6:00pm Children's Mass
                         9:00pm Mass
                         Midnight Mass
Practice in the Church Wednesdays at 7:30pm
We would love to hear from you if you can sing this Christmas Eve. 
Contact the parish office on 6254 3236 for more information.
Workshop on The Prayer of the Faithful
This workshop will explore the historical and theological background of the Prayer of the Faithful and its liturgical liturgical framework.
It will also focus on the craft of writing the prayers and petitions. The workshop is intended for those who write these prayers for our
Sunday Eucharist, but is also open to any interested parishioner.
When: Tuesday 3 December
Time:   7.30 pm to 9 pm
Where: Parish Library

Parish Finance Council  is exploring the idea of forming a Stewardship Committee and is seeking parishioners who may be interested in being part of this initiative.
The work of the Stewardship Committee is both spiritual and practical. The committee is spiritual in the sense it has the responsibility of placing before the congregation the Christian basis for disciplined financial response to God.
The committee has a practical function. It needs to challenge the congregation to respond to clearly articulated, specific financial goals that are designed to meet the parishes financial responsibilities and advance the  church's mission.
Please contact Marian at the parish office to express your interest.
 Relax, Review, Reflect

Faith and film
Friday 22 November at 7:30pm
We are Watching: "One who flew over the cuckoo's nest"
To register your interest or for more information, please contact the parish office on 6254 3236 or kippax@cg.org.au
Pins & Needles Craft Group
Every 3rd Monday of the Month
Next Meeting: Monday 18 November 2019
7:15pm Parish Library


SJA Women's Breakfast
 The next breakfast is
7:30am Tuesday
26 November 2019
 Lucky Shot Espresso Bar

Hardwick Crescent KIPPAX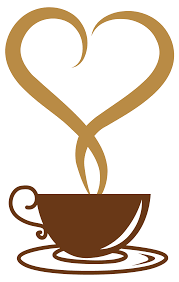 Agape - Youth Group
High school students in years 7 to 12
First and Third Sundays
after the 6:00pm Mass
Next gathering 17 November

This group is a way for young people to learn about the church and deepen their faith together.  Contact Eoin.Garton@sfx.act.edu.au

♦♦♦♦♦
Pre-Teen Group – (Yr. 3-7) 4:45pm
Youth Mass – (All ages) 6:00pm
Next gathering 23 November

Orana Parish Centre - St Vincent's Aranda  - Change of Venue

Every 4th Saturday of the month
Students in years 3 to 7 are invited to join in an afternoon of faith, friendship and fun, then stay for the Youth Mass at 6:00pm. Contact Sarah.Larkin@cg.org.au

 OVER 45'S
Mass at 11:00am
Wednesday 27th November
Followed by shared lunch in the parish centre.
Please come and join us, you are all most welcome.
Please bring a plate to share.  RSVP: Margaret 6254 4048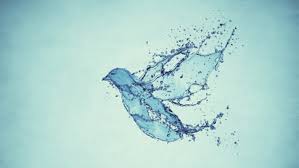 November Baptisms
We welcome into our community:
 Mya Mahina-Newman,
Daughter of Kirk and Nancy 
Julian Connolly,
Son of Mitchell and Jessica 
Mila MacPherson
Daughter of Luke and Chloe 
PARISH BOOKSTORE 
Columban Calendars 2020                        $ 9.00
Majellan Christmas Cards (pack of 10)    $ 7.00

God's Word 2020 - Daily Reflections        $20.00
Incorporates the reading and a reflection for each day of the year.
SUNDAY READINGS WITH COMMENTARY- Available on the table in the church foyer are the readings and commentary for the following weekend for parishioners who would like to pray with the readings in preparation for mass.
These are not the readings that are produced for the Lectors on the reading ministry but a separate issue particularly for the general body of the congregation.
CONCERNED CATHOLICS Canberra-Goulburn
Public Forum
Thurs 28 Nov 19 - 7:30pm
The Chapel, Australian Centre for Christianity and Culture - 15 Blackall Street Barton ACT
New Wine – New Wine Skins
FRANCIS SULLIVAN
www.concernedcatholicscanberra.org
---
ST. PAUL IN THE LIGHT OF MODERN SCHOLARSHIP –
A seminar by Dr Patricia Moroney.
Reflecting on fresh insight into Paul's teaching. 
Wed 20 Nov - 6.45 pm.          Entry Free
Holy Trinity Parish Centre, Curtin.
To register phone  6286 3388.
---
"Conversing with People on Refugee Justice"
Changing hearts and minds about people seeking asylum and building broad public support for positive policy change.
When: 28 November 2019
Where: Quaker Meeting House, corner Bent and Condamine Streets Turner from 6-9pm (light supper provided).
Facilitator: Liyan Gao, Community Organiser, Asylum Seeker Resource Centre (ASRC) Melbourne.
RSVP: cath.blunt@hotmail.com
St Mary's Towers Douglas Park
Upcoming Program
November
22-28 Entering the Mystery of Contemplation with Teresa and John - Michelle Vass & Michael Fallon msc
Email: towersretreat@bigpond.com


The Rotary Club wishes to extend our sincere thanks to those parishioners who responded so well to our request for milk bottle tops.
The response has been so effective Australia wide that the organisers now have a "glut" of tops and are unable to process them effectively.  Consequently, we have called a halt to our collection activities.  Should the organisers resolve their process we may seek your continued support in the future. Thank you for your wonderful support.
Plenary Council of Australia
Let's Listen and Discern
The second phase is soon to begin.
Information available at:
www.plenarycouncil.catholic.org.au

 Reconciliation Action Plan [RAP] 

The Parish Pastoral Council is developing a Reconciliation Action Plan and is seeking people who may be interested in being part of the development committee. Please contact the parish office if you are interested in being involved in this initiative.


SMS & EMAIL COMMUNICATION
The parish office can send messages & reminders via SMS and email. 
Please provide the parish office with your mobile phone number and email address if you would like to stay up to date and receive communication in this format.


  ROSTERS
24 November    Reading Roster 
| | |
| --- | --- |
| 6:00pm | Elaine Laycock, Dennis Puniard |
| 8:30am | Carmel Screen, Shane Murtagh |
| 10:00am | Judy Lane, Ann Reynolds |
| 6:00pm | Marian Crowley, Andrew Luck |
24 November       Ministers of Communion  
| | |
| --- | --- |
| 6:00pm | Marie McKie, John Drury, Margaret McMahon, VACANT, VACANT |
| 8:30am | Agnes Pham, Gerard Teng, Ted and Clare Kell, VACANT |
| 10:00am | Robin Williams, Libby Costello, Pat Sheppard, Erin Pitt, Maida Kajkic |
| 6:00pm | Raquel Salmeron, Ignatiues Rozario, Mark Haureliuk, James and Toni Cox |
24 November      Hospitality Roster  
| | |
| --- | --- |
| 6:00pm | Judy Netting, Marie McKie |
| 8:30am | Fay Stephenson, Margaret Ohlin |
| 10:00am | Margarete Gill |
| 6:00pm | Christine Lancaster |
Weekly Rosters  
| | | |
| --- | --- | --- |
| Altar Society:         | 18 Nov | Mary Cruickshank |
| Grounds | 23 Nov | David Pigram, Mike Lavis, Matthew Garton |
| Counting: | 24 Nov | Group 7 |
| | | |
| --- | --- | --- |
| Church Cleaning: | 18 Nov | Carol Blyth, Beatrice Williams |


"A Power for good: a history of the CWA and the CWL in Canberra, 1945-1995", "Canberra Monastery: MSC House of Studies", "The Hallowed high adventure: Catholicity on the Limestone Plains" and "Things both old and new, 1939-1989 – St Christopher's – our story" are some of the books about our local church on display this week.

   Let us pray for those who are sick,
we remember them in our Masses.
Recently Deceased: 

Anniversaries:  Jamie Gruber, Kathleen Randall, Garry Marsh, Nell Clark, Matthew Biggs, Marie Corr, Joey Griffiths, Nelson Canas, Irene Collbourne, Constianus Slusser, Patricia McGee, Honorio Arranz, Dorothy Lenihan, Mary-Ellen Roots, Krissy Thomas, Herbert Gallagher, John Welfare, John Patterson, Winifred O'Neill, John Burns, John Costelloe, Darren O'Brien, Leslie Lincoln, Conelly Andrae.


Becoming Catholic 
St John the Apostle Parish runs a RCIA program
[Rite of Christian Initiation of an Adult].
Please telephone the parish office for information.

PRAYER LIFE 
Charismatic Prayer:

Maida:
0423 658 326

Thursday 7:30pm

Rosary 7:00pm

Meditation 

Friday 7.30-8.15 pm

Rosary:

Monday - Friday 9:05am

Adult Choir

Wednesday 7:30pm

  SOCIAL LIFE 
Coffee Club

Fourth Sunday after 10:00am Mass

Over 45's

Last Wednesday of the Month 9:30am Mass and morning tea

Pins & Needles

3rd Monday of the Month 7:15pm Parish Library

Book club

3rd Sunday of the Month 3:00pm Parish Library

Women's Breakfast

4th Tuesday of the Month 7:30am
                                            Lucky Shot Espresso Bar Kippax

Youth Group

AGAPE - First & Third Sunday after 6:00pm Mass Parish Centre

| | |
| --- | --- |
| School of Religion (Parish Centre) | Sunday 9.15am during school term |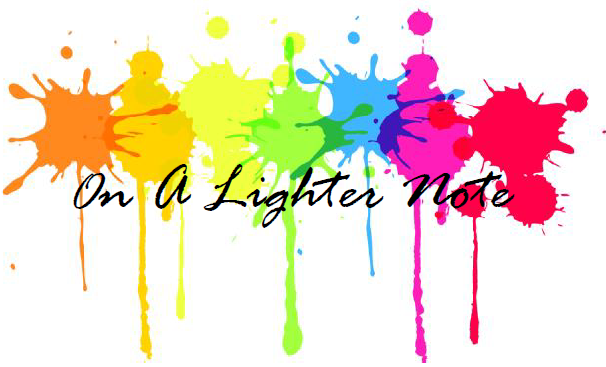 Do you want a brief explanation of an acorn?
In a nutshell, it's an oak tree.

What tree produces fruit that tastes like chicken?
Poultree.