---
News
Mar 29, 2018
Weekly Bulletin
COMPACT   
 St John the Apostle Parish
 A Missionary of the Sacred Heart Parish
_______________________________________________________
4th SUNDAY of EASTER                                    Year B
22 APRIL 2018                                                 #21.18
 "To be on earth the Heart of God" 
_________________________________________
 REFLECTION
_________________________________________

Compassion
Sometimes a piece of theatre can be so powerful it stays with you for your whole life. Many years ago I saw Jesuit dramatist Michael Moynahan perform his mime entitled 'Come-Passion'. It starts with a clown happily doing tricks and juggling for the audience. Soon, Jesus is led in by the soldiers and is crucified. The clown watches on in horror. When Jesus dies and the soldiers go home the clown remains at the foot of the cross. He removes the nails from the hands and feet of Jesus and cradles the corpse in his lap, as in Michelangelo's Pieta. He weeps for the evil that saw a just man crucified. Just then, the soldiers return and find the clown grieving over the body of Jesus. They crucify the clown. The clown suffers and dies on the cross. As they leave Jesus is raised to life, he sees the suffering clown, removes the nails, cradles him in his arms and holds him for what feels like an eternity. 
When I saw this mime you could have heard a pin drop, and there wasn't a dry eye in the house.
The word compassion comes from the Latin word compati meaning to bear or suffer with. It's not pity, sympathy or commiseration. Those words imply that we stand outside an experience and feelingly look in on it.
Compassion is about 'fellow-feeling'. It's what the Good Shepherd embodies, and what Easter is all about. If we are worthy followers of Jesus we will all have our fair share of Good Fridays, but Easter Sunday tells us that just as the Father remained faithful to Jesus, so Jesus will remain faithful to us, as one with us.
Today's Gospel reminds us what Christian leadership should look like. Jesus didn't liken it to princes in palaces or governors of provinces. His metaphor was of a compassionate shepherd who sleeps in the field with his flock, one who knows them so well and loves them so dearly that he lays down his own life for them.
Resource used: Homily, by Richard Leonard SJ
________________________________________________
From the Pastor's desk……..
The image of the Good Shepherd is one of the most endearing images of Christ. It is an image that captures the qualities we associate with Jesus as the compassionate one who is willing to lay down his life for his flock. Fr Jules Chevalier, the founder of the Missionaries of the Sacred Heart, was especially attracted to this image of the Good Shepherd. In the MSC Constitutions we find written:
In Jesus we see the Good Shepherd who goes in search of those who are lost, who knows his own and gives his life to save them. He shows us the Father's deep concern for those who are considered unimportant and whose rights are disregarded. We learn from him who is gentle and humble of heart, who eases our burdens and gives us rest. He also makes demands and speaks with authority. To those who come to him, he gives his own strength and courage to help them live and work for justice and peace.
The image of the Good Shepherd also resonates with Anzac Day commemorations. On Anzac Day Australian and New Zealander's have always reflected on the nature of sacrifice, of laying down one's life for others. And yet we need to be careful in speaking about sacrifice. There is a growing tendency, especially fuelled by politicians, to glorify the past and to use the past to construct a jingoistic mythology of nationhood.
The reality of past wars and conflicts to which Australia has been involved certainly speaks of heroism, mateship and sacrifice, but it also speaks of the futility and wastefulness of young lives as a consequence of war.
Anzac Day is a commemoration not a celebration. It commemorates both the sacrifice and the futility of war. 
Lest we forget.
Easter blessings, 
Gerard  
_________________________________________
Heart Spirituality 

Compassionate Love
We too are inspired by the same gift Jules Chevalier received.
In our communion with each other, we live our faith in the compassionate love of the Lord; at the same time, we are sent into the world  to proclaim the Good News of the love and kindness of God our Saviour and to bear witness to it in the whole of our lives. 
MSC Constitutions & Statutes #4
May the Sacred Heart of Jesus be everywhere loved…forever
________________________________________________

PARISH NEWS
________________________________________________
Time & Talent
"The Son of Man came not to be served but to serve" Matthew 20:28
Each person contributes to making the parish a place of :
     hospitality,
     prayer,
     formation and
     service. 
Some people have more time, talent and treasure to share; others are more in need of receiving. All will have to give to God an accounting of their stewardship of what God has given to them.  
There are vacancies in the following Ministries  
GENERAL PARISH MAINTENANCE
Bookstore
Church Cleaning
Grounds Maintenance
Money Counting
PRAYER AND WORSHIP 
Acolytes, Senior Servers
Ministers of Communion
Junior Altar Servers
Hospitality Ministry
If you would like to engage in parish life through ministry please complete a Time & Talent form. Forms are on the table in the foyer – there is a container there for completed forms. 

 Accommodation Needed
Asylum Seekers
Five, single, newly arrived asylum seekers are desperately seeking accommodation.
Enquiries to Kathy Ragless at Companion House 6251 4550 or Sigrid Kropp from the Refugee Resettlement Committee on 6254 7281

Sacrament of the Anointing of the Sick will be celebrated on the last Friday of each month after the 9:30am mass.
 Next anointing will be 27 April.

 Changing Mass Time 
End of Daylight Savings time

The Vigil mass time will move forward to 5:00pm commencing
 7 April 2018 to 6 October 2018. 

Confessions will also move forward 
one hour 4:00pm – 4:30pm

   SUNDAY AFTERNOON BOOK CLUB
  We are reading 
The Night Guest 
By Fiona McFarlane
  Sunday 20 May 2018 - 3:00pm Parish Library.
  Two copies of the book are available from the parish office

Pins & Needles Craft Group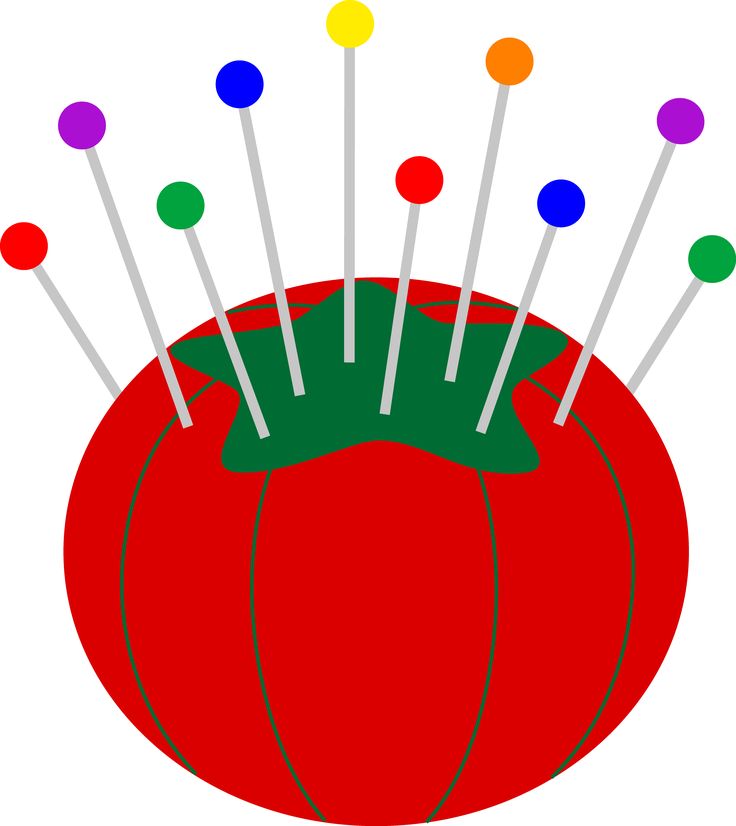 Third Thursday Monthly 
Next Meeting:  17 May
7:15pm Parish Library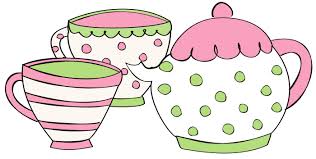 ST JOHN THE APOSTLE
WOMEN'S BREAKFAST CLUB
 The next breakfast is:
  Tuesday 24 April 7:30 am
 Little Chef Café Nettlefold Street Belconnen

NATIONAL ANZAC DAY MASS
St Christopher's Cathedral
8:00am Wednesday 25 April
Celebrated by Archbishop Prowse
Please be seated by 7:45am. T
he Ensign Party from the Australian Defence Force Academy
will enter the Cathedral before 8:00am
ANZAC DAY Public Holiday
The parish office is closed for Anzac Day 


Over 45's will meet on Wednesday 25 April for Mass at 9:30am, followed by morning tea in the parish centre. Please come and join us, you are all most welcome. Please bring a plate to share.
Enquiries phone Margaret 6254 4048


Agape – Youth Group
Next gathering 22th April


April Baptisms
We welcome into our community:
 Kyle Soriano, son of Maloue & Edwin;
Hudson Turnbull, son of Monique & Ryan;
Isla Hicks, daughter of Ali & Ryan;
Lillian O'Brien, daughter of Sarah & Patrick;
Alexander and Dominic Kiley, sons of Natasha & Daniel

________________________________________________
NOTICES
_________________________________________
 Good Shepherd Sunday 
2018 World Day of Vocations
"It will not fill our hearts if we keep standing by the window with the excuse of waiting for the right time, without accepting this very day the risk of making a decision. Vocation is today! The Christian mission is now! Each one of us is called to become a witness of the Lord, here and now."       Pope Francis
The Missionaries of the Sacred Heart currently have one person in pre-novitiate formation Kenji Konda. Kenji is from the MSC parish in Randwick NSW. Please keep Kenji in your prayers and all young people. Pray that they listen to the voice of the Good Shepherd amidst the daily events of their lives and that they discern where God may be calling them.

     St John the Apostle Primary School
 2019 enrolment period 4 May to 25 May 2018
Open Days & School Tours 
Wednesday:  9 May         9.00am to 1.00pm &
                                     5.00pm to 6.30pm 
Friday:         11 May       9.00am to 1.00pm 
Wednesday: 16 May        9.00am to 1.00pm
Enrolment Packs can be collected from the Front Office. An Enrolment Pack can be mailed or emailed to you.
https://sjaps.act.edu.au/enrolments

St Francis Xavier College 2019
enrolment period Mon 7 May – Fri 25 May

2019 Enrolment Information Evening
14 May 2018 6.30pm - 7.15pm.
 Open Day, Friday 18 May, 9.00am – 2.30pm
 jennifer.madgwick@sfx.act.edu.au or telephone the College on 02 6258 1055

 ST JOHN THE APOSTLE PARISH
SACRAMENTAL DATES
Celebration of the
Sacrament of Confirmation

Wednesday 23 May 5:00pm

Formation Evening for parents -
First Holy Communion

Monday 18 June 2018

Presentation Masses –
First Holy Communion

23-24 June 2018

First Holy Communion Masses

4/5 August 2018 –
Saturday Vigil 5:00pm & 10:00 Sunday

First Holy Communion Masses

11/12 August 2018 –
Saturday Vigil 5:00pm & 10:00 Sunday
Contact the parish office on 6254 3236 or kippax@cg.org.au

Let us pray for those who are sick.  We remember them in our Masses.
Recently Deceased: Br. Thomas Moore

Anniversary:   Brenda Hudson, Basil Adkins, Ricaredo Jabagat, Monique Adamik, Hannah Kennett, Jaochim Tittlebach, Frederick Hayes, Michael Lowe, Vladislav Malnar, Joseph Kowalski, Miroslav Chodora,  Patricia Ticehurst, Cyril Harper, Andrea Sannazzaro, Michael Quigley, Michael Bell, Anna Rodziewicz, Ashley Johnson, Anna Clobus, Neil White, Gertrude Harridence, John Schmich.

_____________________________________________________________________________
29 Apr            Reading Roster 
| | |
| --- | --- |
| 5:00pm |    Rob Caskie, Joe Catanzariti |
| 8:30am |    Darren Maharaj, Elizabeth McDonald |
| 10:00am |    Colleen Reed, Kerry Yard |
| 6:00pm |    Brian Mahony, Andrew Luck |

29 Apr            Ministers of Communion
5:00pm

   Sharon Loiterton, Daryl Smeaton, Joy McInerney,
   Vacant, Vacant 

    

8:30am

   Fay Stephenson, Carmel Screen, Jean Tierney,
   Clyde Sloan, Vacant

10:00am

   Colin Fox, Anthony Noakes, Robin Williams,
   Bonnie & Rose Benedictos

6:00pm  

   Margaret Curry, Margaret McMahon, Brian Mahony,             Vacant, Vacant.
29 Apr            Hospitality Roster
| | |
| --- | --- |
| 5:00pm |         |
| 8:30am |         |
| 10:00am |        Joe Pisciotta |
| 6:00pm |         |
Weekly Rosters
| | | |
| --- | --- | --- |
| Altar Society:         | 23 April |    Gabrielle Culhane |
| Grounds:  | 28 April |    Group 4 |
| Counting: | 29 April |    Group 9 |
Church Cleaning:

 23 April

 Agnes Le & Family

 

 PRAYER LIFE
Charismatic Prayer:

Thursday
Rosary

7:30pm
7:00pm

Meditation  [Library]

Friday

7:30-8:15pm

Morning Prayer:

Mon, Tues, Fri

9:10am

Stations of the Cross

First Friday Monthly

After 9:30am mass

Children's Mass

Second Sunday monthly

10:00am

Adult Choir

Wednesday

7:30pm

Children's Choir

Thursday

4:00-5:00pm
_________________________________________ 
SOCIAL LIFE
Coffee Club

Fourth Sunday after 10:00am Mass

Over 45's

Last Wednesday of the Month 
9:30am Mass and morning tea

Pins & Needles

3rd Thursday of the Month
7:15pm Parish Library

Book club

3rd Sunday of the Month
3:00pm Parish Library
We are reading

Sunday 18 March - 3:00 pm 

Women's Breakfast

4th Tuesday of the Month
7:30am Little Chef Café Belconnen

Youth Group

AGAPE - First & Third Sunday after 6:00pm Mass Parish Centre

School of Religion

 

Sunday 9.15am  during school term 
_________________________________________

LIBRARY NEWS:  
"Dance of the Spirit: the seven steps of women's spirituality", "Dear Heart come home: the path of midlife spirituality", "The Courage the heart desires: spiritual strength in difficult times" and, "Where the hell is God?" are some of the books at present on display.
________________________________________________
On a Lighter Note............

What did the tree do when the bank closed?
It started its own branch.
What did the trees wear to Mother Nature's pool party?
Swimming trunks!